Are bow windows energy efficient?
Bow windows manufactured by the St Helens Windows team are an energy-efficient window option. They provide a beautiful window style that suits a variety of homes. Furthermore, bow windows need very little maintenance, plus they benefit from being both a reliable and durable window choice. 
The bow window designs have a curved characteristic, differing from the traditional bay window, that has a square form. The bow window design can add space by projecting away from the wall of your property. Plus, giving you a more comprehensive view of your street or garden area.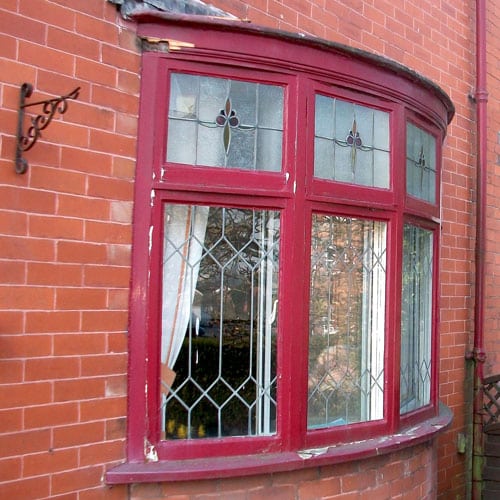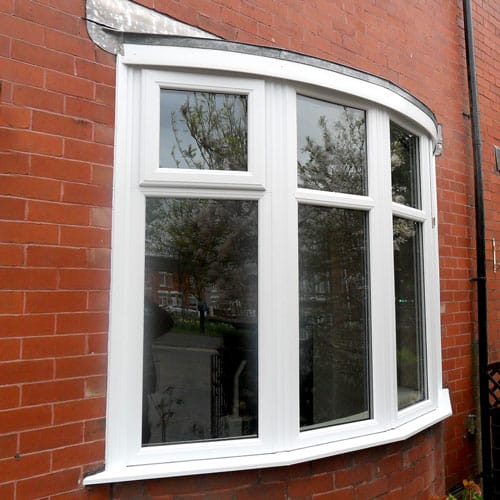 What are the
benefits of a
bow window?
At St Helens Windows, we produce bow windows to suit the customer's homes and personal specifications. Including a variety of window styles, RAL colours, glass designs and finishes. Furthermore, the bow windows we provided can modify the look and feel of your property. 
Furthermore, uPVC bows or aluminium bow windows can offer elegance, style and additional light and space to any room. Call 01744 611 203 to find out more about our quality replacement bow windows.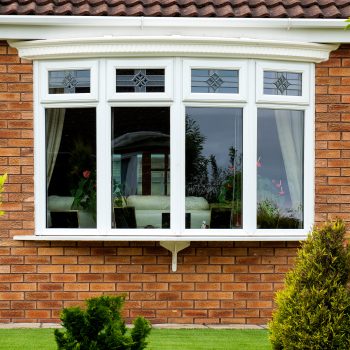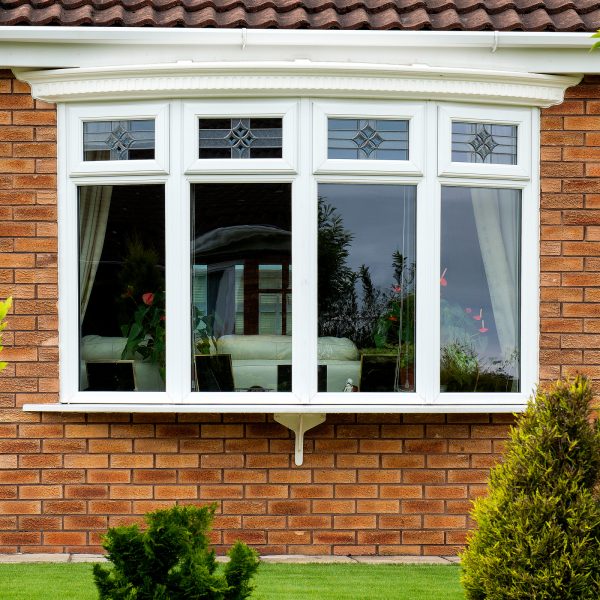 What are the advantages of bow windows?
Energy-efficient bow windows can help to significantly reduce heat loss from your property and potentially save money on your energy bills over time. Furthermore, our manufactured double glazed bow windows can assist with lessening external noises into your home. The team of experts can create the ideal window to suit your property, utilising materials supplied by one of the industry-leading brands VEKA. 
Are you thinking of having replacement window bows? Our team are happy to provide you with a free no-obligation quotation today.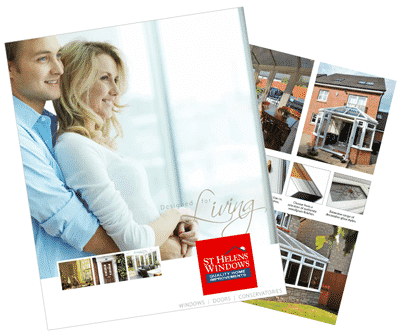 Request a bow window brochure
Time to relax and find your ideal bow window with our free brochure. Request a copy of our free digital brochure today and peruse through a selection of window designs, RAL colour choices, accessories and glass designs.
Discuss your double glazing requirements with our team
Book a FREE appointment – Send us your preferred day and time online today.
What style of window is most energy-efficient?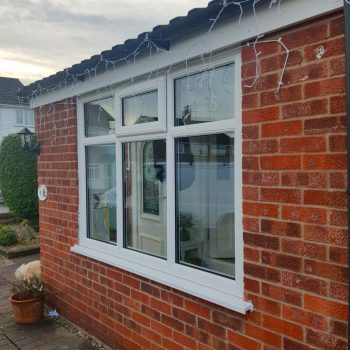 Our casement windows are one of the most widespread window replacements in the North West of England. They are flush against the wall and offer a cost-effective enhanced energy-efficient window.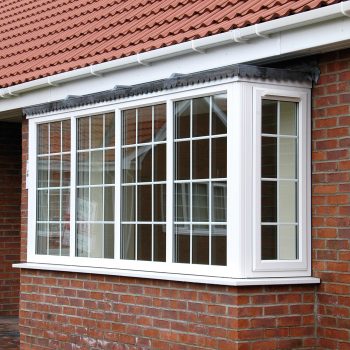 Georgian windows are a classic option, these include stylish astragal bars. These windows are excellent if you are looking to keep the original style of your property. Furthermore, these windows are available in a variety of styles.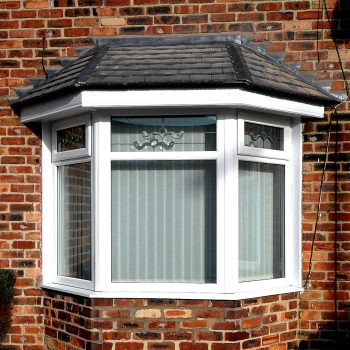 Bay windows offer a squarer option than a bow window. These protrude away from your home, boosting your living space. Plus, our bay windows come in a variety of colours and styles ideal for your property.
Start planning your future project