Affordable Lean-To Conservatories
Lean-to conservatories are popular conservatory styles. A lean-to is normally completed with a simplistic roof giving you an attractive and affordable extension. St Helens Windows lean-to conservatories are designed to complement each home. Furthermore, they are the ideal choice for a contemporary garden room.
Lean-to conservatories are often referred to as a modern garden room conservatories. However, Lean-to conservatories vary in several ways from other conservatory designs. Moreover, they offer comfortable living space and flexible designs, making them a popular choice of modern conservatory.
Call 01744 611 203 and speak with a team member about our Lean-To conservatories.
Benefits Of A Lean-To
The plain style of a Lean-To conservatory complements many property designs including new builds and traditional homes. Furthermore, the Lean-to's can be customised with a selection of different window styles and door designs plus ornamental pieces. Choose from a uPVC extension or a stylish Aluminium conservatory, created to last plus they are available in a large variety of colours and styles.
St Helens Windows Lean-to conservatories are created to be distinctive and constructed by our team of specialists utilising some of the best materials on the market.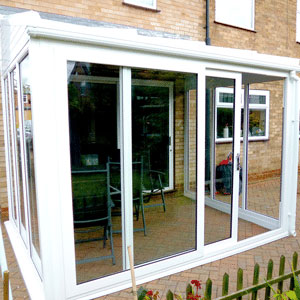 The Perfect Lean-To Garden Room
An affordable lean-to conservatory is perfect for a simplistic appearance. Personalise your extension with your a unique coloured frame and patterned glass from our glass design choices.
Create the perfect lean-to conservatory with patio doors, bi-folding doors or even traditional French doors. Choose from a selection of windows and roof options, like glass or a lightweight tiled roof. Our team of experts will guide you through the design process.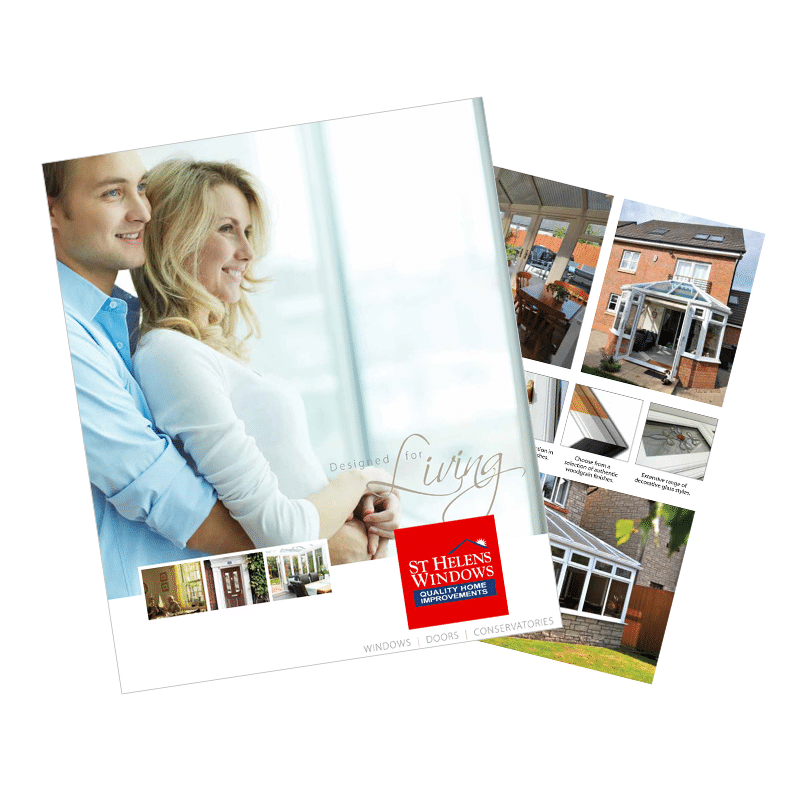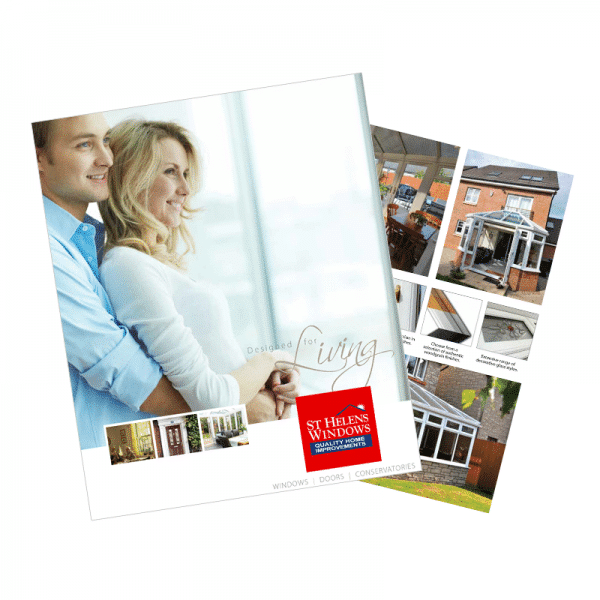 Get Your FREE Lean-To Conservatory Brochure
Looking for the perfect inspiration, pick from a selection of conservatory ideas for your home with our FREE conservatory brochure. Just pop your details below and we will send you a brochure.
Let's Discuss Your Lean To Requirements
Book a FREE appointment – Send us your preferred day and time online today.
Start planning your future project