Contemporary Cottage Style
Georgian Windows
For over twenty-five years, we have been supplying Georgian Windows using wood. However, we now commonly fabricate our Georgian windows using a more modern, low-maintenance uPVC. That gives you an energy-efficient window profile for your home.
PVC is an excellent option for the classic cottage style window. It is a cost-effective option and can add a modern touch to your home. Plus, our stylish astragal bars can change the look and feel of your window profile. So you know we can create a stylish design for your property. 
A uPVC cottage style window is low-maintenance and can offer excellent insulation. We offer A-rated Georgian windows which can help keep your energy bills down. Therefore, you can rest easy knowing that with our specialists, you are getting a reliable product.
If you are looking to update your property with one of our cottage style Georgian windows, we have a team of experts on hand to answer your questions. Call us on 01744 611 203 to get your free 12-month quote with no-obligations.
Behind Your Georgian Window
Our traditional Georgian windows are a fantastic option for your home. The cottage style window creates an elegant window profile with a stylish panel design. Furthermore, the distinct grid design is an excellent option for your large windows. That is due to smaller panes adding more structure to larger Georgian windows.
If you are looking for a vintage aesthetic, our team can create a Georgian style using uPVC. That gives you an energy-efficient profile that requires little maintenance. Furthermore, our uPVC comes with a selection of RAL colours to suit any home.
Benefits Of A
Georgian Window 
Our PVC Georgian design comes with a fantastic range of advantages. They are more than an eye-catching cottage style window, they can also improve energy efficiency and reduce heat loss in your home.
Manufactured in-house
Made to measure
Excellent ventilation
Variety of designs
Energy-efficient
Easy to open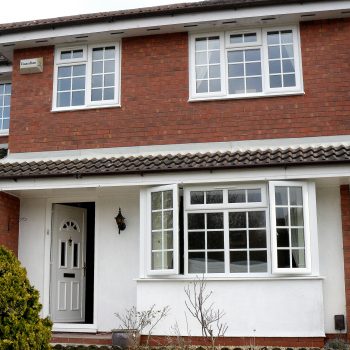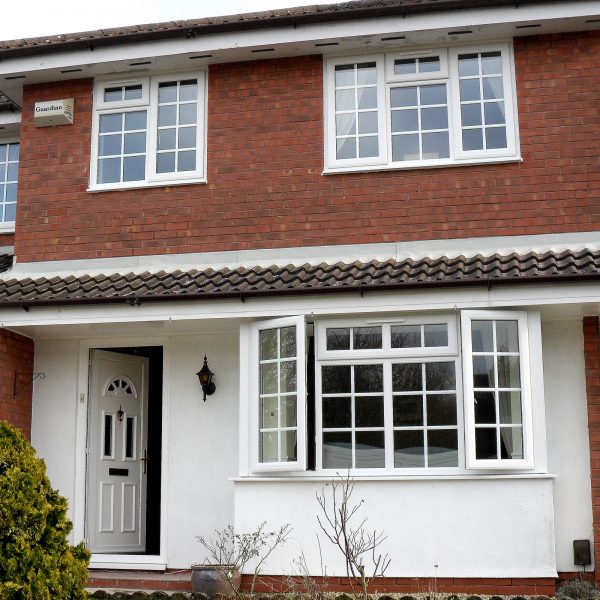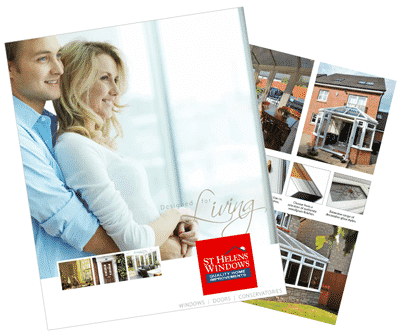 Request Your Free Georgian Windows Brochure
Get your free Georgian window brochure full of inspirational ideas for your home and get started with your home repairs.
Let's Discuss Your Cottage Style Windows
Book a FREE appointment – Send us your preferred day and time online today.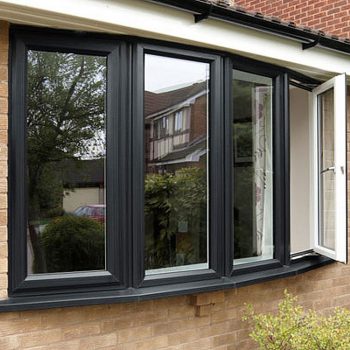 Bow windows offer a rounder styling than a bay window. These protrude away from your property, maximising your usable area. Plus, our bow windows come in a variety of colours and styles ideal for you.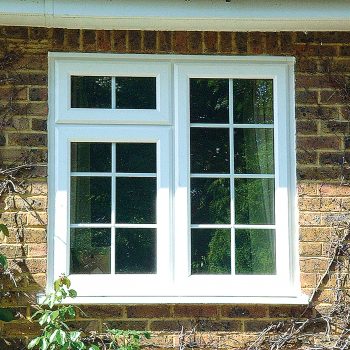 Our casement windows are one of the most popular window replacements in the UK. They are flat against the wall and offer a cost-effective choice for your A-rated energy-efficient window in your home.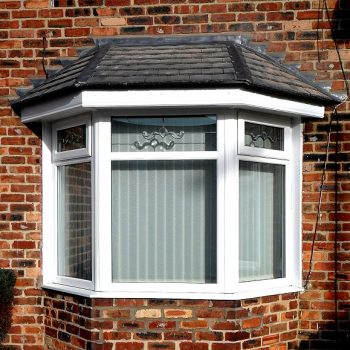 Bay windows offer a more rectangular alternative than a bow window. These protrude away from your home, increasing your living space. Plus, our bay windows come in a combination of colours and styles.
Start planning your future project