Advantages To Garage Conversions
Converting a garage is a great way to add some much needed space to your home and can be an ideal way to increase the value to your property, making financial sense. Converting an extra room rather than adding a new room is an increasing trend epseailly with an unused or partially used garage. Many homeowners and families tend to use an existing garage space as storage. However, your garage could be used for something much more practical. Garage conversions provide a great way of creating a much needed living space or a functional room. Furthermore, a converted garage area can be used to extend an existing kitchen, add an additional bathroom, a universal utility room or perhaps an extra bedroom. Whatever you choose for your garage conversions, St Helens Windows are at hand to help you to create your perfect new living space.
To discuss your project with a member of our team call 01744 611 203 or get your FREE garage conversion quote online.
Converting a Garage can Add Value To Your Home
Many homeowners use driveways more than garages. As a result, a garage becomes a place used for the storage of old items and junk. This is why homeowners are now looking into converting their garage, barn garages, house garages and much more into an extra space for living. A garage conversion comes with a wide range of benefits, creating an extra living space being one. Adding an extra room to your home can increase the selling factor of your home and also may add extra value to your property.
How Much Does a Garage Conversion Cost?
A garage conversion cost can vary, a member of our garage conversion specialist team can discuss your project in greater detail, helping with any questions and quires you may have reagrdaing things like planning permission. Call 01744 611 203 to discuss your garage conversion plans and take the first step to improving your home.
Garage Conversion Ideas UK
Brand New Kitchen.
Convert Garage into Bedroom.
Dining Room.
Garage Conversions to Living Space.
Spare Room for Caring for a Loved one.
Garage Conversion Office.
Garage Gym Conversions.
Garage Playroom Conversion.
Garage Conversion Utility Room.
Garage Conversion Home Cinema.
Garage Conversion to Bedroom.
Are You Starting Up A Business?
Are you planning on starting up your very own business but require that extra space to get started? Convert a detached garage or attached garage so you can add extra office space or meeting space, depending on your business needs. For example, you could convert your garage into one of the following:
Home office / Studio
Hair Studio
Nail & Beauty Studio
Pet grooming service.
Massage room.
Other treatment room.
Whatever type of garage conversion you are considering for your existing garage, St Helens Windows can help with the project, we have a team of home improvement advisors who can provide helpful information and advice and a team of professionals that can create your dream room.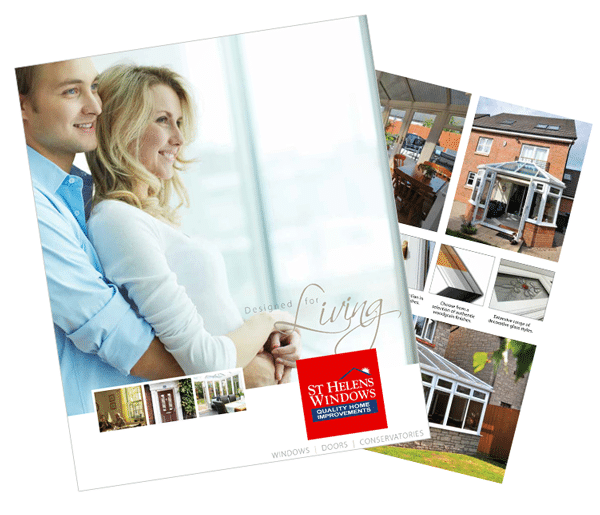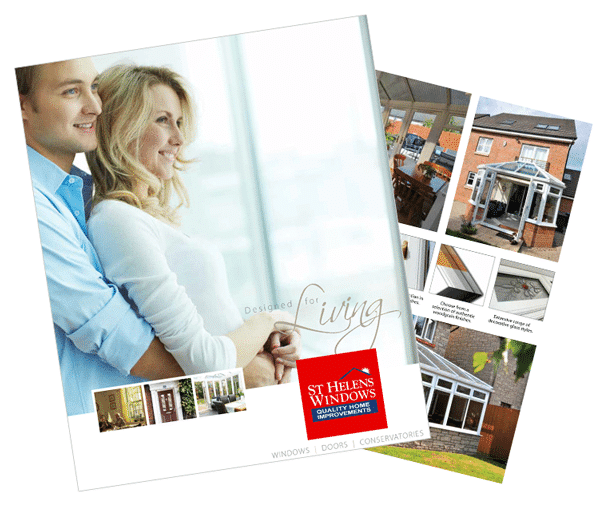 Receive a FREE Garage Conversion Brochure today…
For more information and inspirational ideas straight to your email, just fill in your details below and we will send you a FREE Garage Conversion brochure full ideas.
Let's Discuss Your Garage Conversion Ideas
Book a FREE appointment to discuss your ideas with one of our professional Home Improvements Advisers – Send us your preferred day and time online today.
Start planning your future project