How garage conversions can be made into a living space
Garage conversions can be an excellent way to improve the living space. Plus, they may help to increase the value of your property. Converting an existing garage is much more cost-effective than adding a new extension. It is a popular trend, especially if you currently have an unused or tired garage.
Nowadays, people mainly use garages for storage. However, with a new conversion, they can have a range of uses. Why not explore a potential new home gym or get that home business up and running with our beautiful garage conversions. Furthermore, garage conversions can provide a well-insulated area for use 365 days a year.
Are you ready to maximise your living space? We can help design the perfect garage conversion ideas for your home. We have an expert team that is ready to get started and improve your home. Interested in our garage conversions? Call 01744 611 203 and a member of our team will be happy to help.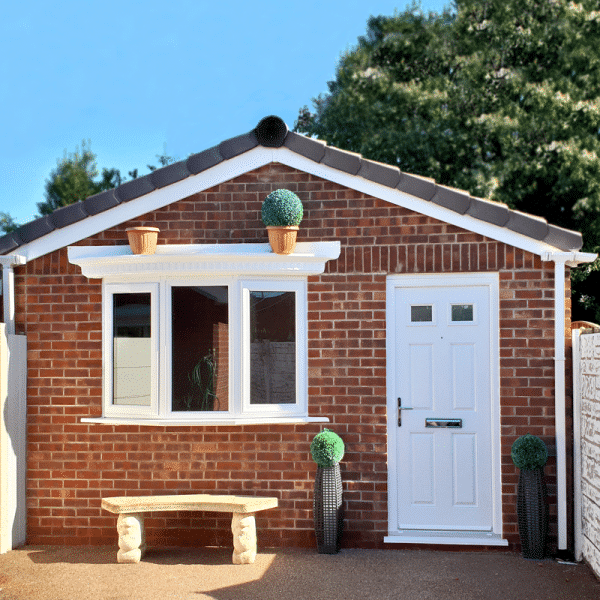 Are you converting a garage to a room for the family?
Our experts can assist you in creating the ideal garage conversion ideas for your house. Get in contact to learn more.
Does converting a garage to a living space add value?
With fewer people using garages to store their cars, more and more people convert their garages to give the home a new lease of life. Instead of hoarding old junk, why not think about a beautiful conversion. As well as increasing the functional space of your home, garage conversion ideas can boost the property value and create a more sought after home.
How much does it cost to convert a garage?
When you are looking for garage conversions, the price can depend on several factors. You can make these designs as unique as you like, and they are an excellent option to increase the living space of your home. 
There are many ways to maximise the space in your home. However, garage conversions are one of the most cost-effective options. The cost can depend on factors like the size and design choices you decide for the doors and windows.
How do I replace the garage door?
Being the most common adjustment to your extension, our team will need to create a weather-proof wall. You can choose to have a plain wall or choose things like doors and windows. The cost of these will depend on the material and style that you want.
What doors and windows can I have?
To get the most out of your garage conversion ideas, you will need to maximise the natural light with windows. Additionally, you will need an entrance so that you can get in and out. We have a range of cost-effective window and door options to help you design the perfect garage conversion ideas.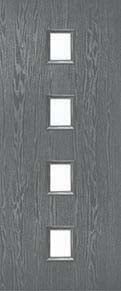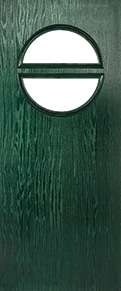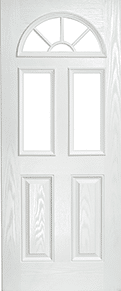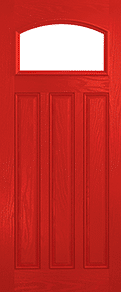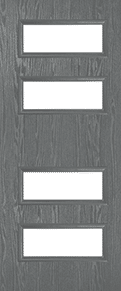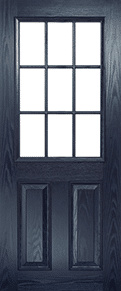 What does a garage conversion look like before and after?
One of the most beneficial features in converting your garage is the extra space to work. Plus, garage conversions offer a relatively quick, modest, and economical way of increasing the room in your home. Converting a garage is less expensive and faster than building a new extension on your home. Furthermore, garage conversions provide a variety of uses for your home. Explore some ideas, for example, a new state-of-the-art gymnasium. Maximise your living space with the perfect garage conversion. We have an expert team that is ready to get started and improve your home. Call 01744 611 203 and speak with a member of our team today.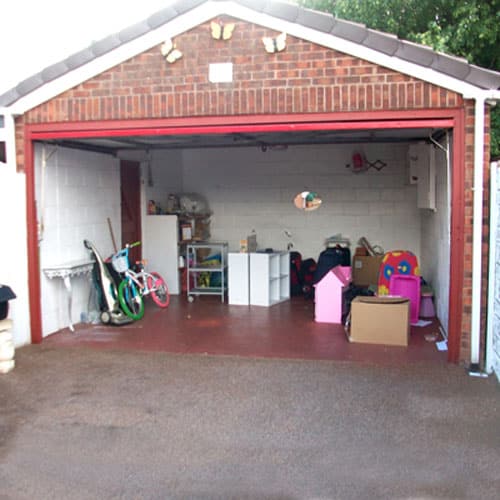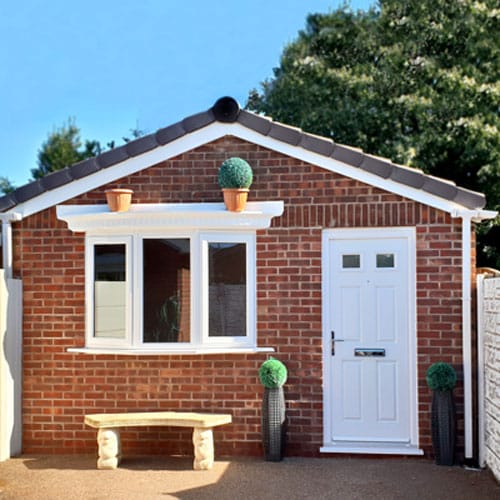 How easy is it to convert garage f
looring?
Depending on the purpose of your garage conversion depends on what kind of flooring you will require. If your garage has an uneven floor, you may also want to get a new level floor professionally laid. Our project surveyor will be able to talk you through the potential options for your garage conversion ideas.
What can I do with decorations and utilities?
When it comes to converting your room, the walls are where you can make the conversion your own. Are you looking to create at a home gym, why not add some wall storage to store your equipment? Or, thinking of a home office, maintaining proper insulation will allow you to use the space all year round. The price of these will vary depending on what you want. However, getting the walls insulated will ensure you have a versatile space all year round.
Another option that people forget to include is the cost of utilities. Are you going to use the garage conversion 365 days a year? Yes, you may want to consider heating installation and an electrical supply. All of these factors will influence the price of your garage conversion. However, you can have a functional space with the right design that you can use all year round. That is what makes these extensions a cost-effective option for your home.
What frequently asked garage conversion questions are there?
Do you have garage conversion plans?
A garage conversion can have a variety of uses. Whether you are looking for an extra bedroom or a child's playroom, St Helens Windows can help. Our expert team of home improvement advisors can provide helpful information from planning permission to design choices.
Convert To A Bedroom

Living Space

Room For Caring For A Loved one

Convert To A Work Office

Playroom

Home Cinema
Looking for ideas for garage conversions?
Do you want to establish your own business but need some more space? Convert your garage to an office so you can work from home in your new office or meeting space, depending on your business needs. Here are some examples of fantastic garage conversion ideas.
Home Office

Hair Studio

Nail And Beauty Studio

Pet Grooming Service

Massage Room

Treatment Room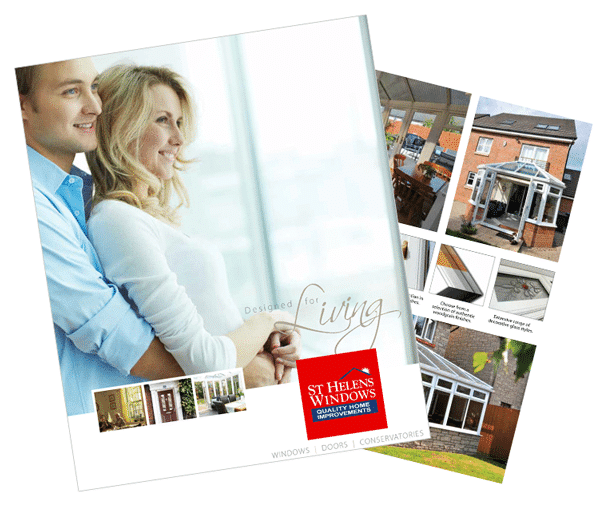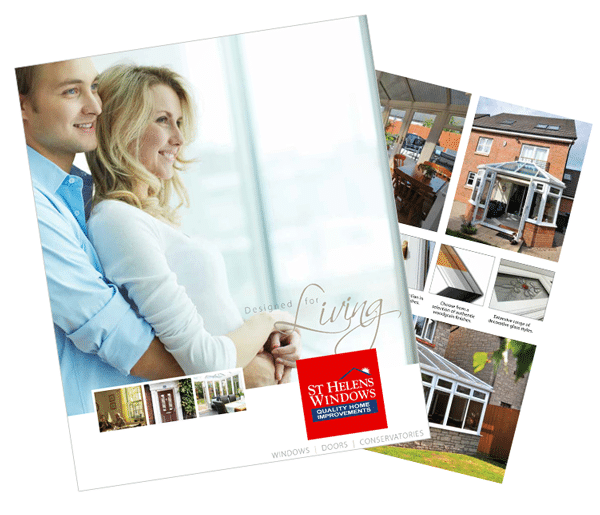 Request a conversion garage brochure
Get motivated with one of our handy garage conversion brochures, full of stylish designs for your home. Our team can convert both attached and detached garages. We also provide a complete set of services to help improve your home. To get one of these helpful brochures, fill in your contact details below.
Finally, we value our customer relationships, so please contact us if there is anything we can do to help. Our conversion garage specialists are always pleased to answer any inquiries you may have.
Problem requesting a brochure?
Email sales@sthelenswindows.com with your request. Thanks

Would you like to talk about your garage conversion ideas?
Schedule your consultation with one of our skilled home improvements advisers to discuss your ideas.
Start planning your future project