Looking to upgrade your home? Contact us today, call 01744 611 203
To find the ideal home improvements service and product for you and your home, contact us. At St Helens Windows, we specialise in a range of energy-efficient double glazing home improvements, including uPVC windows, conservatories, conservatory roof conversions, composite doors, porches, roofline, and many more. 
Furthermore, our quality energy-efficient windows utilise one of the most reliable profiles on the market, using quality materials that provide warmth and can help with the reduction in noise pollution. 
Would you like a free demonstration of our home improvements products?
Yes, book your no-obligation appointment today or visit our showroom, where a friendly member of the team will guide you through the range of our services and products. To book either, call 01744 611 203 and speak to our team today.
Our showroom opening times are Monday to Friday, 8 am – 6 pm. For a Saturday or Sunday appointment, please call 72hrs before your chosen appointment slot.
Do you know where our showroom is?
No, we are at Unit 1a Eastside Industrial Estate, Jackson Street, St Helens, Merseyside WA9 3AS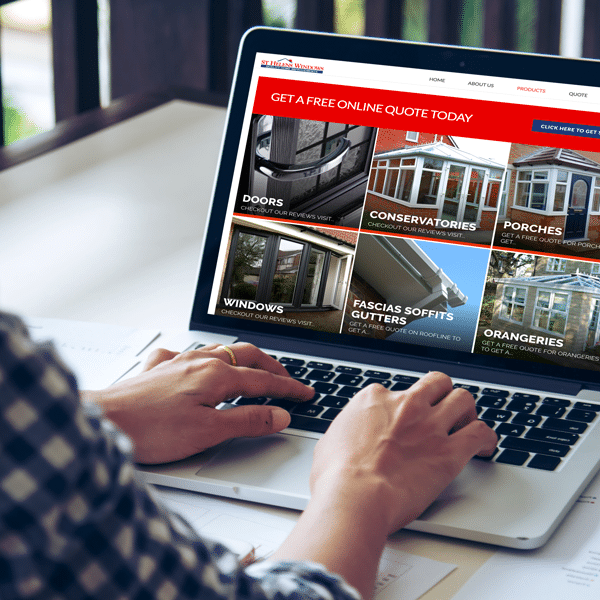 How do I get a free quote?
At St Helens Windows, we offer our customers a free online quote for our home improvement products. Do you have a particular question? Yes, ask our experienced team, who will be happy to help before you book your appointment online. Let's get started. Complete the form below with a brief description of the product/s you're interested in, and our specialist team will be in touch.
Plus, you can still book a virtual appointment from the comfort of your home too. Contact us today to find out more.

Request your free product brochure online
Receive your free home improvements brochure, illustrating some of the fantastic double glazing products on offer or contact us on 01744 611 203 to find out more about our fabulous products and services
Problem requesting a brochure?
Email sales@sthelenswindows.com with your request. Thanks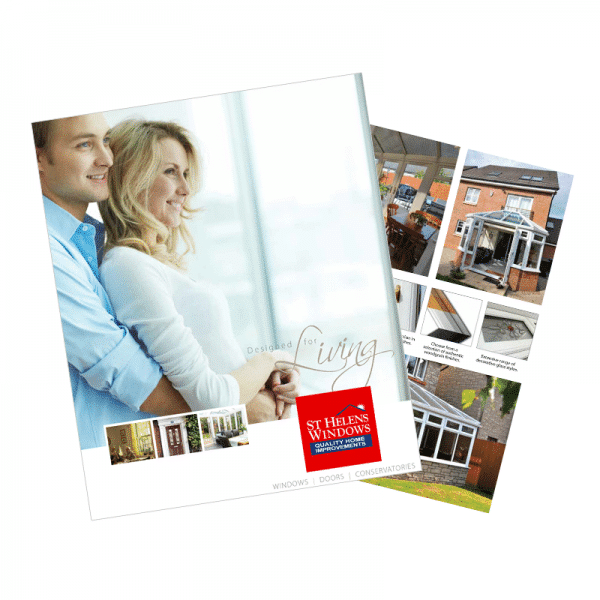 Our Customer Testimonials
Customer service is something we pride ourselves on. And we think our customer's testimonials express their experience with us.
5.0 out of 5 stars (based on 41 reviews)

Would recommend St Helens Windows, Keiron has fitted all our Windows, Sliding door and Composite door, they have done an amazing job, I am absolutely delighted with them and such a lovely friendly young man we are very satisfied thanks Keiron and St Helens Windows have done a very professional job.
5.0 out of 5 stars (based on 41 reviews)

St Helens Windows deserves a five-star review! Their quote was the best and at every stage, from foundations, the building of porch and finishing touch the work was done very professionally. Dates were kept and information conveyed clearly. Any queries I had were always answered promptly. The porch is superb and we could not be more pleased. I would highly recommend them.
5.0 out of 5 stars (based on 41 reviews)

Just wanted to let you know that Stefan has been so good today. Very tidy and helpful. Minimal fuss and hasn't stopped. He's still here but thought I should let you know the positive feedback about his approach.
Start planning your future project