At St Helens Windows, we manufacture uPVC windows in-house. We are utilising one of the leading industry brands' profiles. We use the VEKA profile to create a high-quality uPVC frame finish. Furthermore, our double-glazed uPVC windows offer several advantages. Including a choice of optional RAL colours and styles, depending on what type of windows you need. Plus, our replacement uPVC windows are reliable, durable, and a good investment for homeowners and their properties.
Choosing quality replacement windows can make your property energy-efficient. Plus, they can help to reduce energy bills in the long run. Furthermore, our replacement uPVC St Helens Windows has various double-glazing options. We offer high energy-efficient ratings.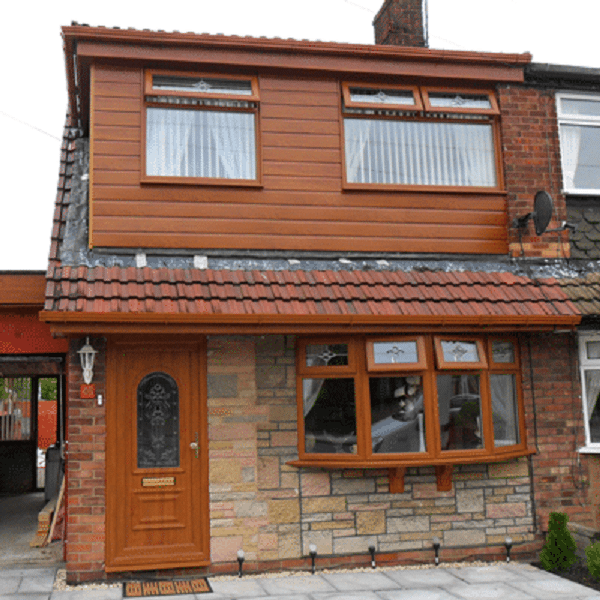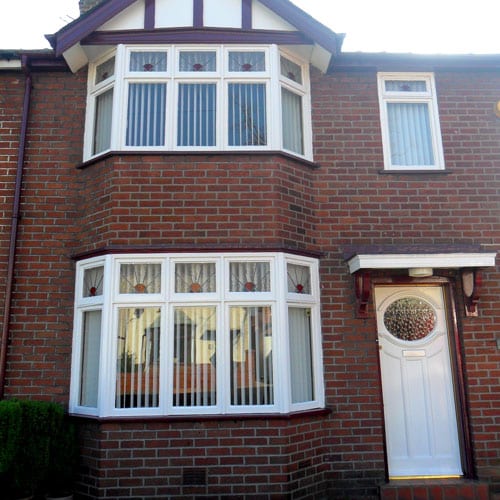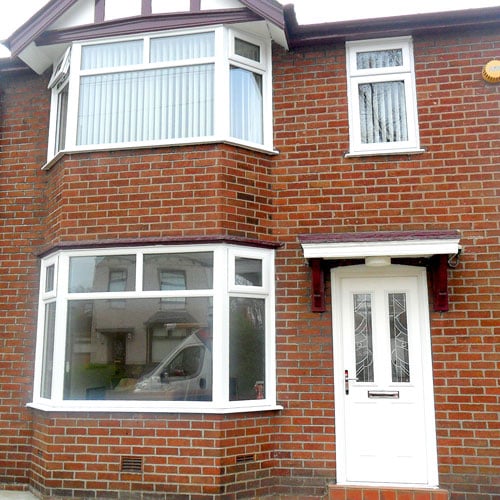 How do I choose the right window?
The window profile we use is amongst the highest quality uPVC systems on the market today, offering strength and durability. We also use high-performance accessories. Including hinges, locking mechanisms, and handles on our double-glazed windows. Reducing outdoor noise levels is another popular uPVC double-glazing feature. We can help to reduce noise levels on your property with our replacement windows. Enhance your property outside and inside with a full house of new double glazing and replacement windows. Get up to 30% off our comprehensive range of double-glazed products. Call 01744 611203 or click here to get a free quote from the comfort of your home.
Are double-glazed uPVC windows durable double?
We tailor our replacement uPVC windows to our customer's requirements. Furthermore, you can choose from a selection of uPVC window designs. Choose casement windows, sash windows, window bays, tilt-and-turn windows, and more. Explore our range of windows manufactured in-house by our team of professionals.
 At St Helens Windows, we understand that one window style does not fit every home, especially when it comes to new double-glazed uPVC windows. We manufacture double-glazed uPVC windows for all dwellings, including heritage homes, period homes, and modern builds.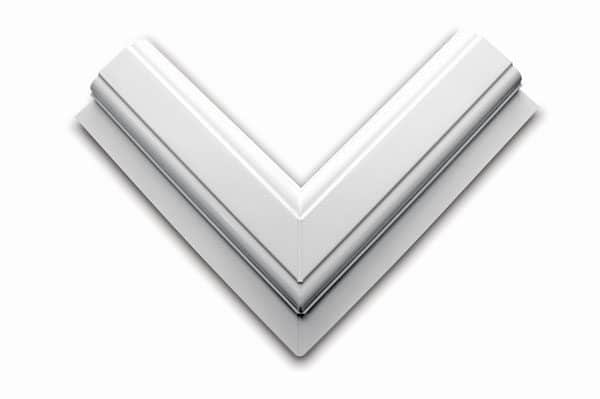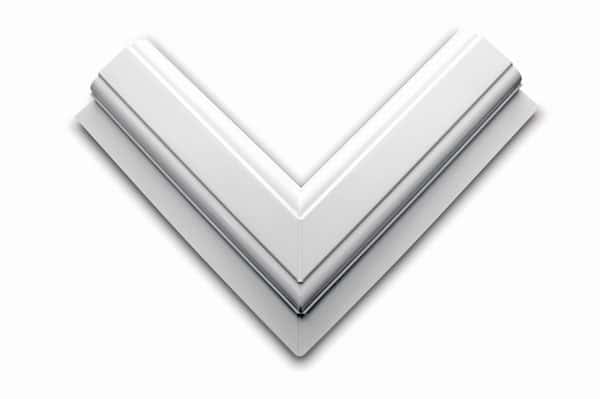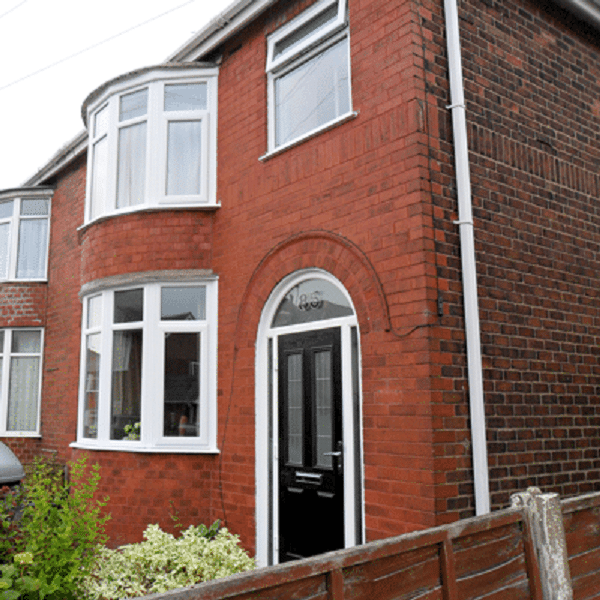 What are the benefits of

replacement PVCu windows?
A range of window styles is available
Choose from a selection of RAL colours
Enhanced security options available
Excellent ventilation for properties
Strong and durable window profile
Easy open and close system
A-Rated and energy-efficient
Double glazing options
Aesthetically pleasing profile
Easy to clean and maintain
Fantastic Savings On Replacement UPVC Windows
Choose a great energy rated double glazed uPVC window system for your property.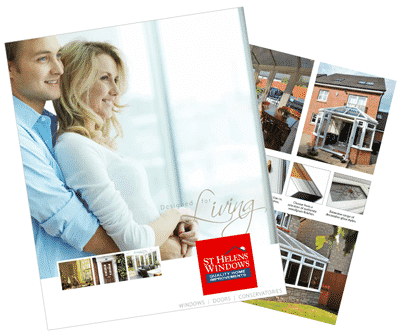 Request your free uPVC windows brochure
Time to sit back and relax, find the ideal replacement uPVC window style in our window brochure. Request a uPVC windows brochure, containing all the window information, plus designs, colours, accessories and glass designs.
Let's Discuss Your Double Glazing Requirements With The Team
Book a FREE appointment – Send us your preferred day and time online today.
Useful questions and answers for choosing the right exterior window style
Book your free appointment to discuss your replacement windows, one of our home improvements advisers or team members will be happy to help with any question you may have. Call our team today on 01744 611 203
What other types of windows are available?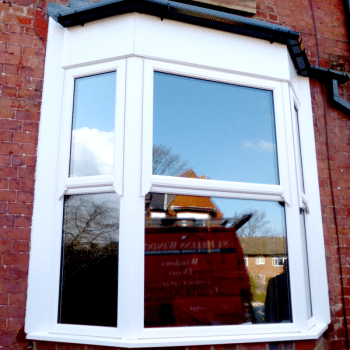 The design of a uPVC bay window can give your home more space and provide a reliable design. Our team manufacture all styles of window bays, including the energy-efficient uPVC, aluminium or wooden frames.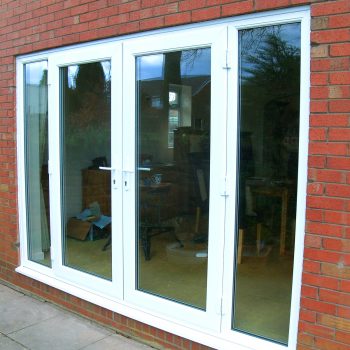 Our aluminium windows offer a slim design frame. These frames offer more natural light to your property. Plus, we manufacture our frames in-house and offer a range of RAL colours and powder coatings.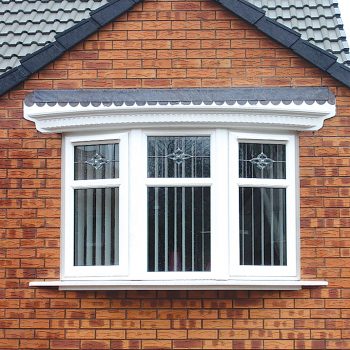 The bow window adds space with it protruding away from the wall.
Giving you a more expansive view of the outside or a grand street view. These are attractive options for most homes.
Start planning your future project