Solid Roofs For Conservatory Conversions
Add a better quality of living and style to an existing conservatory or a new build conservatory with a conservatory tiled roof conversion. St Helens Windows solid roofs are available in a variety of styles. Manufactured using a quality solid roof tile system.  A solid roof conversion will reinvigorate the stale appearance of your current conservatory or orangery and restore your love for your current extension.
Replacing a existing conservatory roof with a lightweight tiled roof conversion will create a new comfortable room inside your existing conservatory or orangery. Unlike traditional polycarbonate roofs or double glazed conservatory roofs, a solid roof conversion will allow you to make the most of your new comfy room all year round, no matter what the weather decides to do.  Solid roof conversion is durable and offers extra strength to your current conservatory or orangery. We are conservatory specialist that offer solid roof conversions with a large selection of tile colours and styles. We can even install additional windows to your new solid roof may be a Velux window within your tiled roof to let you admire the sky at night from the comfort of your new room.
Solid Roof Ideas
Conservatory Solid Roofs are a great idea if you are looking to rejuvenate your tired glass conservatory roof or an existing orangery roof. Solid tiled roofs can add an entirely new look and feel to any existing or new-build conservatory or orangery. The Conservatory Solid Roofs are available in a wide selection of styles, colours, lightweight roof tile and solid roof tile option. This enables us to match your new conservatory roof to your home and correctly replace any glass roof on an existing or new-build orangery or conservatory with a new Conservatory Solid Roof.
Replacement Conservatory Roof Cost
Our Conservatory Solid Roof replacement is manufactured to a high standard and affordable. They are individually designed and manufactured in-house. Choosing your new conservatory roof is easy, we have a wide range of conservatory roof designs and styles available. How much is a new Solid Conservatory roof? Well, our team will work with you on every detail from the size and shape to the finishing touches of your new solid replacement conservatory tiled roof so that they can cost the solid roof correctly from the beginning.
So whether you are thinking of replacing existing polycarbonate roofing or a glass roof conservatory with lightweight tiles, solid traditional tiles or a lightweight roof system. We manufacture solid roofs so when it comes to installation we are efficient and cause very little disturbance to your everyday life.
Convert your conservatory roof today to a replacement Solid conservatory roof from St Helens Windows. With a vast choice of lightweight tiled roof replacements or another solid roof or perhaps a mixture of both for your ideal living space. Upgrading your existing conservatory roof has never been easier.
Get in touch today to find out more about A-Rated Conservatories and Conservatory Roofs and to see what fantastic offers we have available. Call 01744 611 203 to speak with a member of our Solid Roof Conservatory Specialist Team today.
Benefits To A Solid Tiled Roof Conversion
Easy, Hassle-Free Home Improvement
Use Your Room All Year Round
Potential Saving On Energy Bills
Add Value To Your Property
Tile Colour Matches
Various Styles And Designs Availble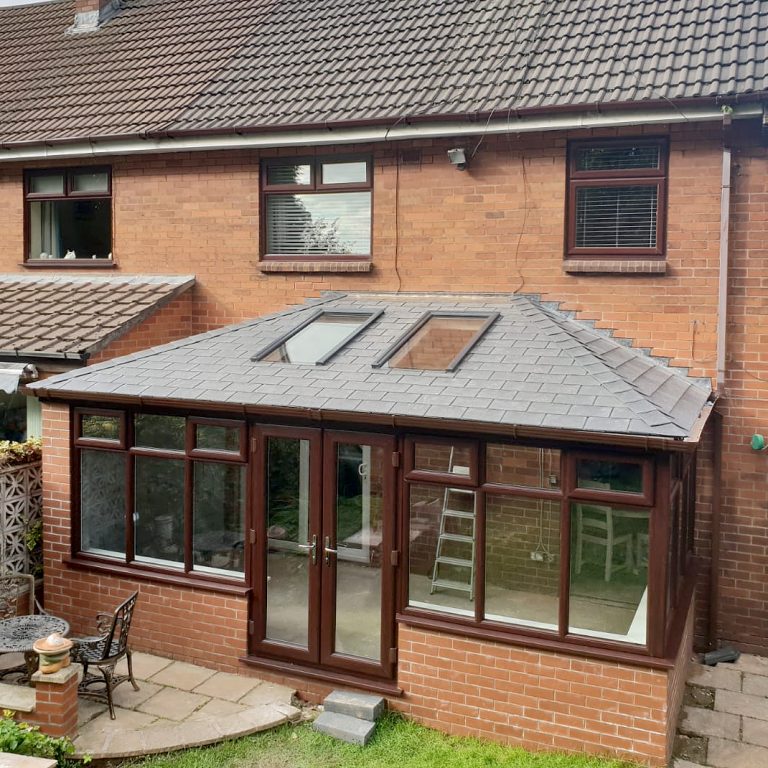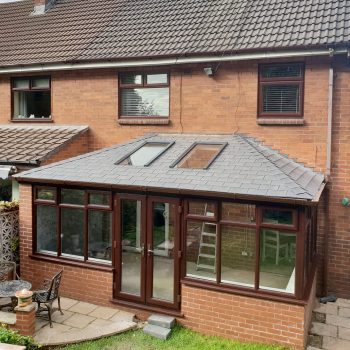 Want to know which replacement roof will suit your existing extension?
Just book a FREE appointment and our Home Improvements Adviser will help you through the process – Send us your preferred day and time online today.
Popular Reasons For Solid Roof Conversions
You may find that your current conservatory solid roofs too hot during the summer and cold in the winter months, leaving your room unusable for most of the year?
It is time for a replacement Solid Roof conversion. Replace your existing conservatory roof today with a warm roof, thermally efficient, solid roof.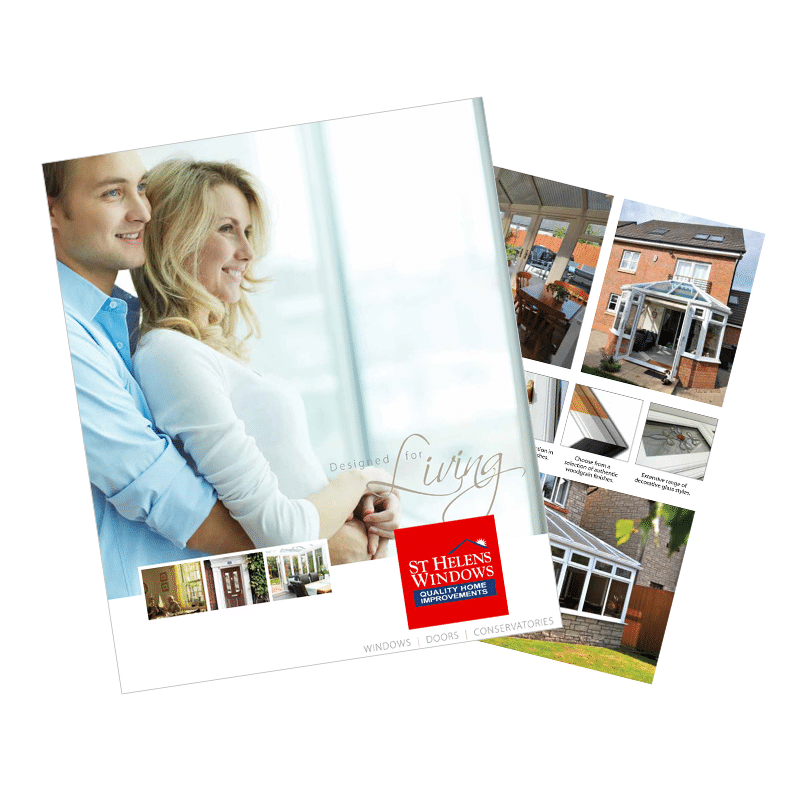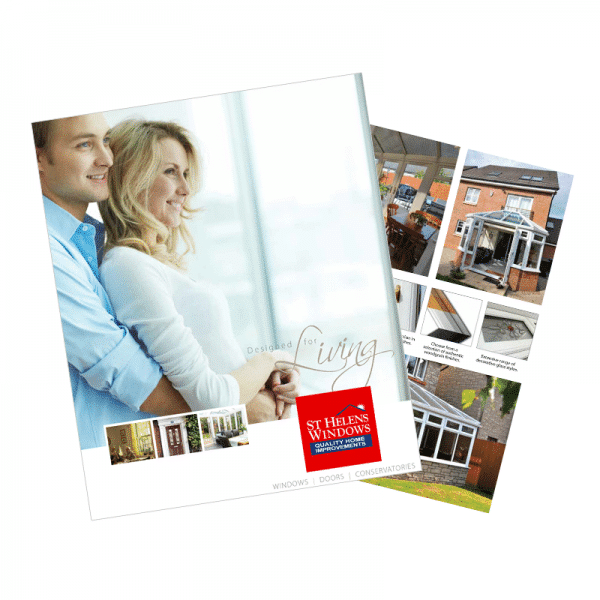 Request Your FREE Solid Roof Brochure
Get the help and inspiration you require to choose the perfect Solid Roof Conversion for home with our FREE brochure. Add your name and email below and we will send you our brochure.
Other Roof Conversions Availble
A solid roof conversion doesn't have to be just on a conservatory or orangery only. At St Helens Windows we convert existing flat extension roofs & porch roofs to a pitched lightweight tiled roof too. Check out some of the recently completed roof conversions below ranging from flat roof, porch roofs and extension roof conversions.
Start planning your future project