What are the benefits of bay windows?
Elegant bay windows enable you to experience beautiful views. Plus, they can increase the volume of natural sunlight in your home. Benefit from more natural light while sitting in your new bay window. Furthermore, three or more single window units are modified to create an elegant window bay design. A bay window offers a more prominent space from the initial wall. Intern, creating an area for an additional seating area.
The bay uPVC frames of these window styles give any home that much needed additional space. Plus, they can provide a durable window for your home too. At St Helens Windows, we manufacture a selection of window bays in a variety of RAL colours and finishes. Furthermore, you can choose a uPVC bay window design or an aluminium window bay frame. Our team of experts can adapt our bay window styles. So they are made to the specifications of your home. Contact us today to get started.
Are bay windows energy efficient?
As with other replacement windows, quality energy-efficient bay windows can help to save you money on your energy bills in the long run. At St Helens Windows, we manufacture bay window frames. Furthermore, our bay windows can help with reducing external noises. Plus, our energy-efficient bay window styles can provide properties with warmth, security and style. Explore our range of double glazing options too.
What bay window designs are there?
Our team of experts manufacture window bays utilising the VEKA profile. The VEKA profile is one of the leading industry brands, allowing us to create one of the best window profiles on the market today. Furthermore, our windows signify a certain level of quality, style and durability. Plus, they add a degree of excellence to your property.
The St Helens Windows team will assist you with your window choice, including frame openings, hinges, bars, handles and glass designs, and much more. Plus, we can demonstrate what the A-rated profile means. With the correct assistance from our team, we are sure that you will find the ideal window for your home.
Call 01744 611 203 to receive your FREE quote today.
Are bay windows worth it?
Option to add extra window space in your home 

Window frames that are manufactured in-house

Great choice of window designs and finishes

Variety of double glazing and glass designs

Increase the natural light into your property

Affordable home improvement solutions
Do you want a quote for replacement windows?
The team of experts at St Helens Windows can give you a free no-obligation quote on uPVC window bays, our stylish frames are an alternative replacement choice, that can provide a new focus to your property. Call our team on 01744 611 203 to find out more.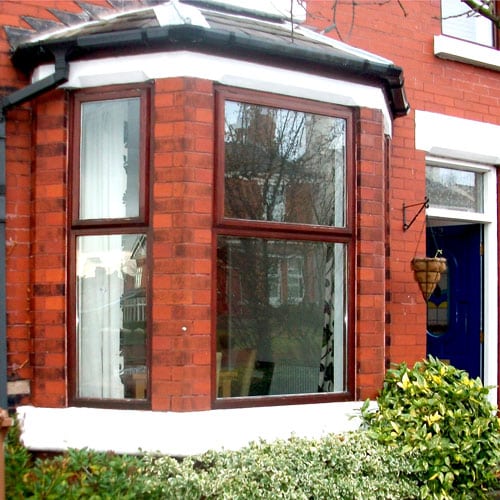 Request your free bay window brochure
Time to relax and find your ideal window bay, check out our comprehensive brochure. Our brochures contain ideas and information that can help you to choose your designs, colour choices, accessories and glass options.
Does a bay window add value to a home?
Book a FREE appointment to find out more. Send us a preferred day and time online.
What type of windows is best?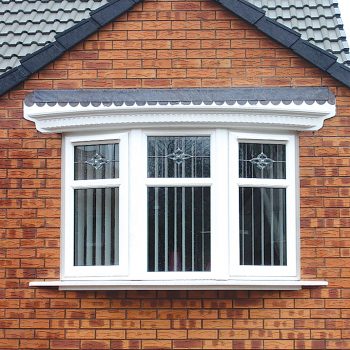 Bow windows offer a rounder option than a bay window. These protrude away from your home, maximising your living space. Plus, our bow windows come in a range of colours and styles perfect for you.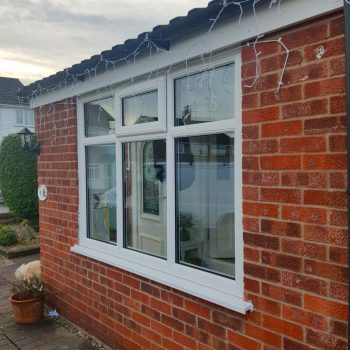 Our casement windows are amongst the most popular window replacements in the UK. They are flush against the wall and offer enhanced energy-efficiency. Plus, these are a cost-effective option for most homes.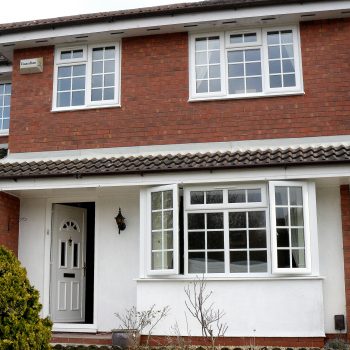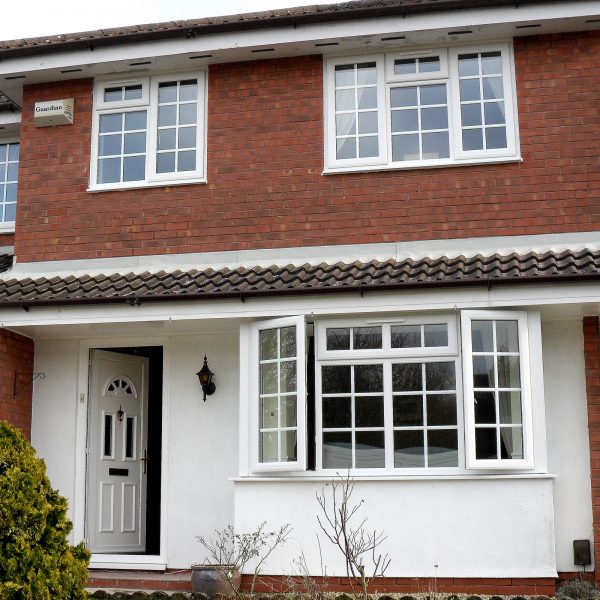 Georgian windows are a traditional alternative that includes stylish astragal bars. These windows are ideal if you are looking to keep the house original style. Furthermore, these are available in bow, bay, and casement.
Start planning your future project