Luxury TShaped Conservatories
TShaped conservatories produce a unique impact on your home with their rounded centre bay giving you extra space plus a superb panoramic view of your garden. Our versatile T Shape conservatories allow you to create two different rooms in one place, designed to use all year round.
Furthermore, ats St Helens Windows, our T-Shaped conservatories feature a central projection, usually referred to as the gable section. Plus, the T part of the T-Shape conservatory stands proud in the centre section. Designed uniquely for your property, a St Helens Windows manufactured T-Shaped conservatory is high quality and energy-efficient. Furthermore, our T-shaped conservatories designed with flexibility, offering the homeowner a spacious room ideal for a large garden.
Choose a uPVC frame to match your existing windows and doors. Or pick a complimentary RAL colour with a white interior. At St Helens Windows, we offer several colours and finishes to suit any property. Create your dream extension with our range of T-Shaped conservatories.
Call 01744 611 203 to find out more about our range of T Shape conservatories. 
Finance Options Available On A T-Shaped Conservatory
Spread The Cost On A T Shape Conservatory With Our Finance Options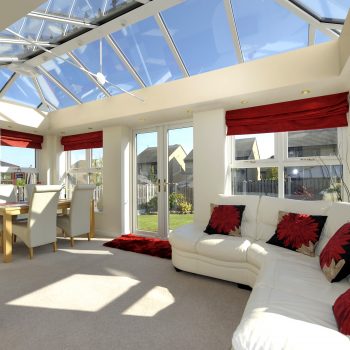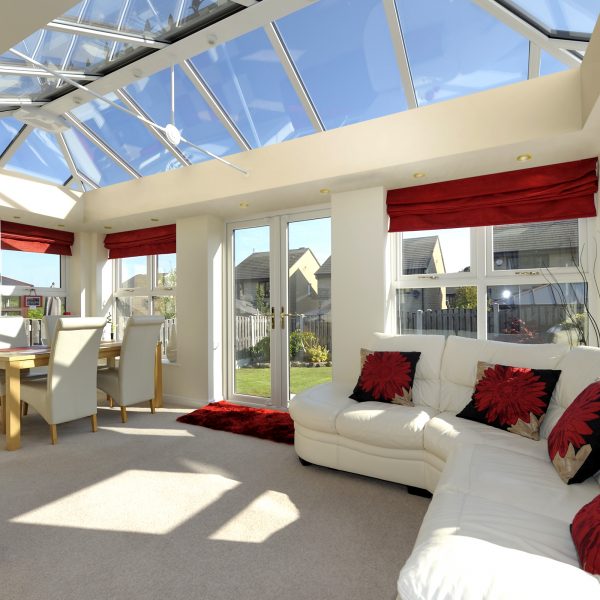 What Is The Benefits Of A T Shape Conservatory?
A T Shape is built from quality energy-efficient materials.
Choice of RAL colours and Woodgrain foils available.
Various T Shape roof styles, Glass, Polycarbonate or Tiled roofs.
Manufactured by professional tradesmen.
T Shapes use an easy to maintain uPVC profile.
What Are T-Shaped Extensions?
As a home improvements company, we manufacture A-Rated, energy-efficient conservatories, producing them to a high standard, giving you the best quality and value for money. Plus, our T-Shaped conservatory range uses one of the most reliable energy rated window systems on the market today, making us the clear choice when it comes to your home improvements. 
Furthermore, at St Helens Windows, we supply and fit our luxury conservatories throughout the North West of England, helping customers achieve their dream homes at affordable prices.
Book an appointment with our Home Improvements Advisers and discover more about our T-Shape extensions.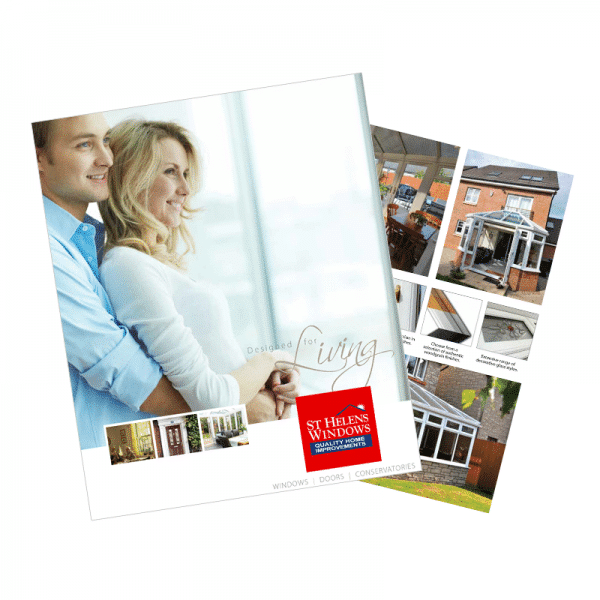 Request Your FREE TShaped Conservatory Brochure
Get a T Shape conservatory brochure for free, simply add your name and email below and we will send you a brochure.
Let's Discuss Your T-Shaped Conservatory Requirements
Book a FREE appointment to discuss your T Shape Conservatory – Send us your preferred day and time online today.
Start planning your future project