Garage Doors With Versatile Designs
St Helens Windows supply and fit a fabulous assortment of versatile, energy-efficient and durable garage doors throughout the North West.
Our doors are designed for space-saving and easy installation. The garage doors enjoy quiet operation and are trouble-free maintenance.
We pride ourselves on being one among the foremost reliable garage door supply and fitting companies in the North West.
The cost of installing garage doors may surprise you. The doors that we provide comply with the latest safety regulations and security standards. To find out more about our doors, checkout out our accreditation's and customer reviews on Google, Yell and on our reviews. Our reviews will give you a better idea of why we are one of the leading home improvements companies in the North West.
We supply and fit garage doors at various levels and quality. These include automatic garage doors, roller garage doors with strengthened PVC mouldings, heavy-duty electronic garage doors, side hinged garage doors or up and over garage doors, plus many more options. Features include thermally insulated slats, wireless sensor systems, lighting and remote control units with a manual override, garage doors can be almost tailored for any home.
Cost Of A New Garage Door
Speak to a member of the Home Improvements team to find out more about garage door prices and our options on a garage rolling door or a electric garage door, available colors for garage doors or to just see what offers we have available on our garage door range, just call us on 01744 611 203.
Amazing Savings - Get Up To 30% Off A New Garage Door
Get a Free quote to replace your Garage Door today…
Considering a Garage Conversion?
Perhaps you are looking to provide some extra living space by making good use of an unused garage. A garage area is a perfect space to convert. Do you want a new kitchen area or a second bathroom, an extra utility room or maybe a spare bedroom?
Converting a garage is now one of the easiest ways to increase space in your home. St Helens Windows are on hand to help you create your new living space.
Garage Door Benefits
• Keypad entry, mobile phone and network integration
• Colour match to any RAL colour or foiled finish
• Enhanced control options
• Additional LED lighting strips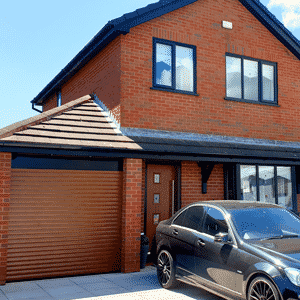 Request Your Free Garage Doors Brochure…
Get the inspiration you need to convert your garage. Request our FREE Home Improvements Brochure.
Just add your name and email below and we will send you our brochure. Full of garage conversion inspirational ideas that will bring your home to life.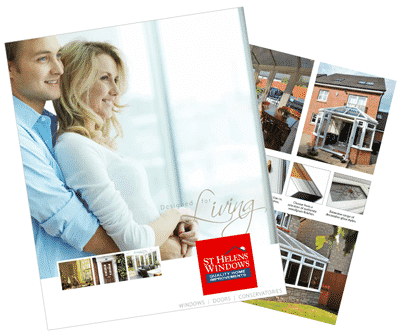 Let's Discuss Your Garage Door Requirements
Book a FREE appointment – Send us your preferred day and time online today.
Start planning your future project