What Are The Benefits Of Aluminium Windows?
Update the look of your home with our modern Aluminium windows. Our Aluminium windows are durable and easy to maintain. Plus, these modern windows can be unique to each customer, giving you an ideal choice for your home. That is why we are the perfect choice for your modern aluminium windows.
Our modern Aluminium windows are energy-efficient, helping to keep your home warm during winter. Plus, these Aluminium frames have several benefits such as no rotting, rusting or flaking.
These Aluminium frames offer one of the slimmest frames available, boosting the natural light in your property. We manufacture Ali windows in a range of RAL colours and powder coatings, giving your property a stylish and modern appearance.
If you wish to keep the windows looking clean all year round there are options to choose self-cleaning glass. For instance, choosing self-cleaning double glazed glass will ensure your modern Aluminium windows look great all year round.
Why Choose Aluminium Window
Strong and durable

Highly resistant to rust and corrosion

Enhances natural light

Easy to maintain

Sustainable material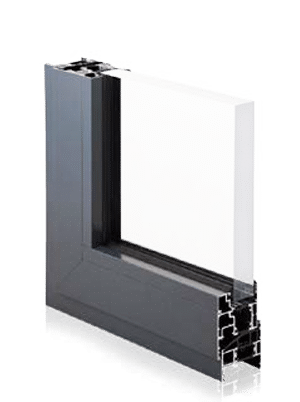 Durable Aluminium Frames
Our casement aluminium windows are a lightweight, reliable option for your home. The slim, modern appearance can update the look and feel of the exterior of your home. Plus, due to the contemporary Aluminium, the frames will not expand in hot or cold temperatures.
The thin frame allows for a large area of glass, boosting the amount of natural light that enters the property. That helps to improve the energy-efficiency in your home. Finally, we fabricate our range of Aluminium in our St Helens factory, so you can be sure that you will get a professionally fitted window.
Slim Designs To Improve Your Homes Appearance
Double glazed aluminium windows have a unique thin design. The slim design of the frame is beneficial in many ways in comparison to materials like timber windows or uPVC windows. 
At St Helens Windows, we manufacture a range of casement windows. Plus, we design all of our windows and doors to your specifications. Our expert fitters manufacture all of our windows in our St Helens factory, so you know that you are getting a reliable window. Finally, we offer a selection of colours and designs to suit your style.
If you like to keep up-to-date with all the current trends, we have a variety of RAL colours to pick from. Choose from anthracite grey, steel blue or a broad range of other options. Furthermore, we get our supply of Aluminium windows through ALUK, so you can be sure that you are getting a reliable frame.
If you are interested in any of our modern aluminium windows, call 01744 611 203 and speak with our expert team.
Fantastic Double Glazing Aluminium Savings
Get one of the best energy rated double glazed window systems on the market.
Get Your Free Window Brochure
Get inspiration for your home with our FREE brochure. Our handy guide is full of fantastic window ideas for your home. To get one of these brochures, fill in your details below, a member of our team will be in touch.
We are always aiming to improve our customer relations, so if you have any questions and want to know more, get in touch.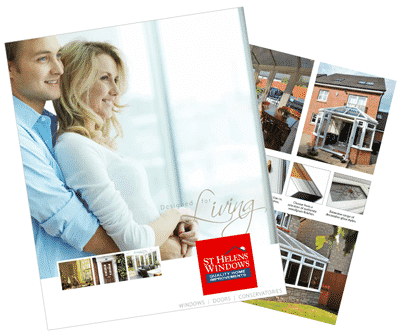 How Much Do Aluminium Windows Cost?
The cost of your modern aluminium windows can vary depending on the style and colour. However, prices start at an affordable price, perfect for a new homeowner on a budget. If you want to find out how much our windows will cost, speak to a member of our team, they will be happy to answer any questions. Plus, we offer FREE, no-obligation quotes to our customers.
Let's Discuss Your Aluminium Window Requirements
Book a FREE appointment – Send us your preferred day and time online today.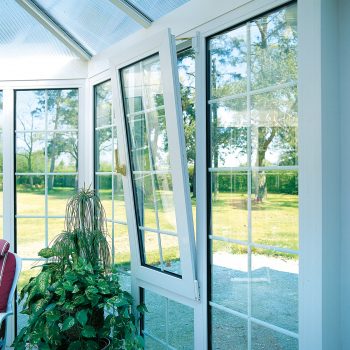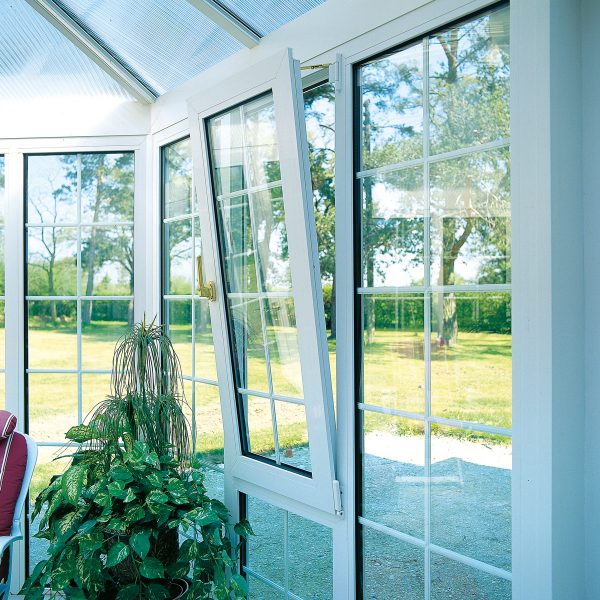 Tilt and turn wooden windows offer a modern turning action and are tilted inward. The tilt and turn window has easier access inside and outside with a quick turn of a handle, making these easy to maintain.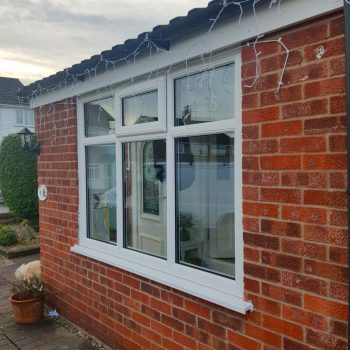 Regular casement frames are a popular choice for our customers. However, cottage casement window frames are sometimes better suited. Our double glazing can magnify the volume of natural light that enters your property.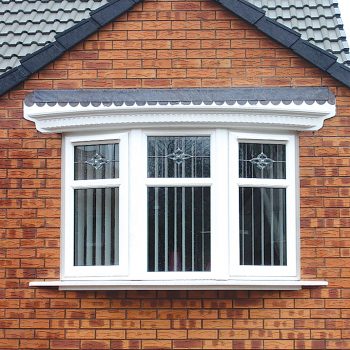 The Bow window adds space with it extruding away from the surface of the wall, giving you a more comprehensive view of the outdoors or a noble street view. These are an excellent option for most properties.
Start planning your future project