What is the difference between orangeries and conservatories?
We specialise in traditional and contemporary orangeries that add more living space to your home. A new orangery extension has a unique combination of brick columns and glass windows. These orangeries are ideal for establishing a luxury room for the family or a quiet location for a person to unwind. We create orangeries just for your home. In addition, we have constructed a wide assortment of orangeries over the last 30 years. Our orangery extensions will give any home a fresh, elegant appeal.
Furthermore, when combined with a high-end orangery lantern roof, they will provide the finishing touch to your home. For your new orangery, the stylish orangery lantern roof is the appropriate solution. Combine extravagance with ease and choose your orangery conservatory from St Helens Windows. We produce luxury lantern orangeries and tailored orangery extensions for you.
Are you looking for orangery extensions costs? Call 01744 611 203 and our team can answer any inquiries and give you a free quote.
Do you want to know how much an orangery costs?
We provide no-obligation estimations for all types of orangeries. Connect with the team online.
What are lantern orangeries?
Orangeries are historical buildings created during the Italian Renaissance and date back to the early 1700s. These lantern orangeries were a symbol of importance. Orangeries were once garden buildings invented for plants in winter and orange trees. Nowadays, people use the orangery as an orangery kitchen extension or a function room.
Do you have orangery extension ideas in mind? We will assist you in planning the perfect orangery lantern roof for your property.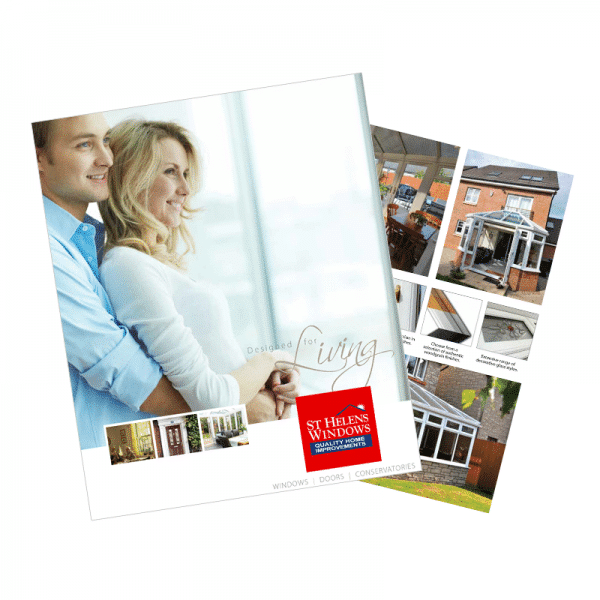 Request your
orangery brochure online
With our luxury orangeries brochure, you may be inspired in your home. We provide a simple guide so you can see our whole collection from the comfort of your couch. Furthermore, this brochure displays our whole product line, which can complement your new orangery, including lantern orangery roofs. To receive your free brochure, please complete the form below.
We are always striving to strengthen our customer interactions. If you have any questions or want a quote, please contact our knowledgeable staff.
Problem requesting a brochure?
Email sales@sthelenswindows.com with your request. Thanks

How do I choose the right windows for my orangery?
Our company produces high-quality energy-efficient uPVC windows and aluminium windows for orangeries. Furthermore, this includes the option of unique large windows. These windows will help boost the natural light in your house. Our team produce all of our A-rated double glazings in-house. Plus, the A-rated windows can reduce heat loss and may help save money on your energy bills.
When choosing the right door for orangeries, we have a selection of stylish doors for you. They include Bi-Fold doors, French doors or Patio doors. Plus, allowing you to make the most of your orangeries and open your orangery up to your garden.
What does an orangery extensions costs?
Lantern orangeries can be a cost-effective option for your home. They are a great way to increase your living space and your home's value. You may want to think about turning an existing garage or old extension into an orangery. That can lower the cost and make use of a tired-looking garage.
Additionally, an orangery for bungalows is a more energy-efficient option than a conservatory. A lantern roof is one of the best ways to reduce energy waste. Plus, it's a great way to increase the natural light in your home. The price of an orangery can vary. That will depend on several factors, including the size of the orangery. A small orangery will have a different cost than a larger orangery. However, a lantern roof can be an excellent option for those on a budget, and we have several options to suit your needs.
Are you looking for orangery extension costs? Call 01744 611 203 and our team can answer any inquiries and give you a free quote.
What are the prices of traditional orangery extensions?
Our experts can assist you in creating the ideal orangery for your house. Get in contact to learn more.
Is an orangery worth it?
An orangery is just like an additional room. In most cases, an orangery will increase the value of your home and make it more desirable to potential purchasers. In addition, orangeries offer the privacy of an extension as well as the light, expansive environment of a conservatory. Allowing natural light to enter your home and energise it.
Installing an orangery is ideal if you have a south-facing property. Modern glazing technology has decreased natural glare and ensured that your house does not overheat. Furthermore, St Helens Windows ensures that our orangeries are all thermally efficient. Trapping the heat within the home during the winter months, allows you to utilise it all year round regardless of the weather.
Bricks are used to construct orangeries because they absorb and seal in heat. Installing an orangery along with double glazing could lower your energy bills and save you money.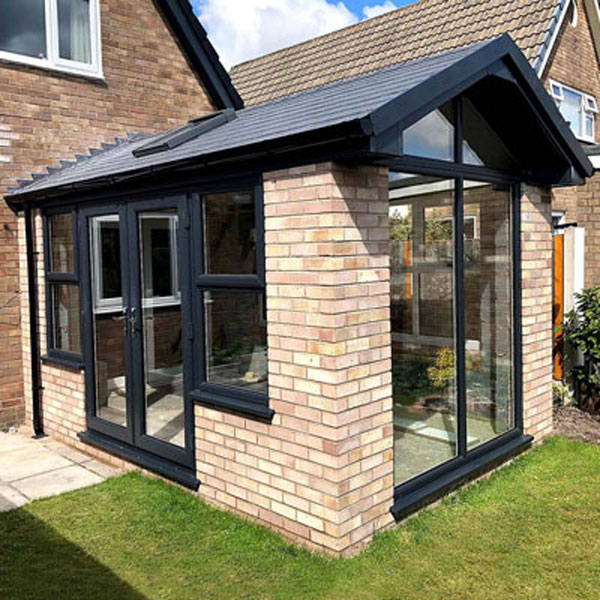 What are frequently asked questions about orangeries?
Do you need planning permission for an orangery?
Lantern orangeries suit kitchens, sitting rooms, dining rooms or even a playroom. That is because orangeries are a versatile option for your house. We can supply orangeries in a range of colours and materials such as uPVC and aluminium. An orangery lantern roof can be unique to you, and we will work with you to meet your needs.
A lantern orangeries may be subject to building regulations and planning permission. In addition, we have a team on hand to deal with all of this, so you can relax knowing you are getting the ideal lantern roof for your home.
Call 01744 611 203 to speak with a team member, ask any questions or discuss our range of lantern orangeries.
Are you looking for a lantern-roofed orangery?
Schedule a consultation to explore your orangery needs, send us your preferred day and time online.
Start planning your future project