Choose Quality uPVC Doors From St Helens Windows
St Helens Windows offers an excellent assortment of attractive and varied uPVC doors, ideal for any property. PVCu doors are made to measure, helping to design the perfect front door. 
We manufacture, supply and fit a high standard of exterior PVC doors at competitive prices. Our selection of front and back doors are available with quality frames or as supply only doors. Furthermore, our experienced and skilled professional team will fit your uPVC doors to a high standard.
Benefits of uPVC Doors
Great guarantees on uPVC doors.
Created to be weatherproof.
Long-lasting materials.
Easy to clean and maintain.
Various uPVC colours are available.

Selection of stylish and traditional uPVC doors.
Other Benefits Include
In-house manufactured uPVC door frames.
Professional uPVC door installers.
UPVC Doors supplied and fitted by one company.
One of the top uPVC door companies in the North West.
Reduce noise from the outside with an insulated door.
Secure ingenious multi-locking systems. PVCu beading helps to prevent the glass from being removed from the outside of the uPVC door.
Front And Back Door Designs
Choosing a uPVC door can be a difficult decision, especially with the variety of doors on offer at St Helens Windows. We manufacture made to measure doors that ideal for most homes. Furthermore, providing several uPVC door styles to suit our customers' specifications.
Our PVCu doors are manufactured to be strong, stylish and secure, plus easy to maintain. The large selection of high-quality doors makes us ideal for finding the most suitable door for your home.
Keep The Warmth In With A PVCu Door
Selecting a double glazed door option can improve the energy efficiency levels in your home. A-rated energy efficient PVCu panels are perfect for anyone that is looking for a new cost-effective replacement door. Furthermore, a uPVC replacement door can help with saving money on energy bills in the long run.
Need Help Choosing The Right PVCu Doors, Colours And Frames?
A member of our team will be happy to help you find your ideal PVCu door. Our experts will assist with all aspects of your door needs, including additional side panels or fanlights required for your home. Furthermore, pop down to our showroom on Jackson Street in St Helens to see our door range on display. Call 01744 611 203 for a free quotation.
Request Your uPVC Door Brochure
Find your dream door with our comprehensive PVCu brochure. Our uPVC door brochure contains information about the PVC doors we offer, including designs, colour choices, accessories and glass designs available.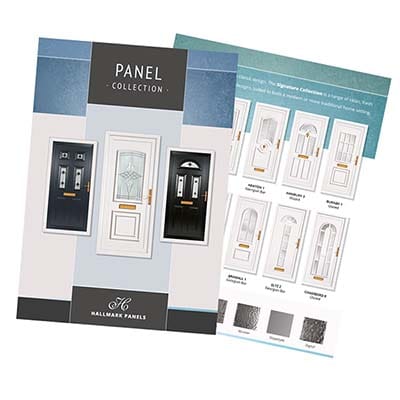 PVCu Door Sale Now On - Great Savings
Get Your Free No-Obligation Quote From Our Team Today.
For the contemporary style uPVC door, the Designer Collection is perfect with its desirable range of modern living panel designs that incorporate stainless steel glazing trims and its complementary clean, architectural sandblasted glass. These are ideal for traditional and new build homes.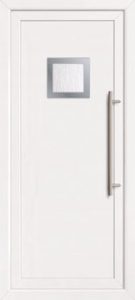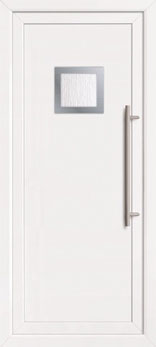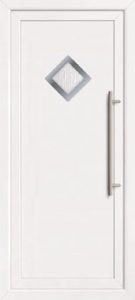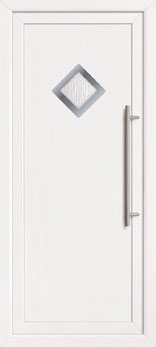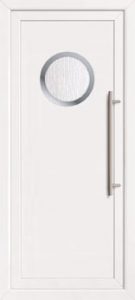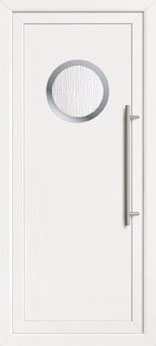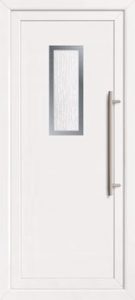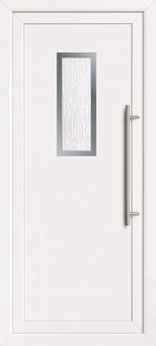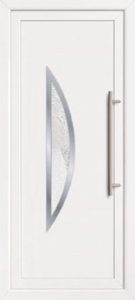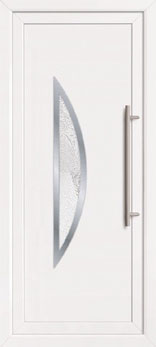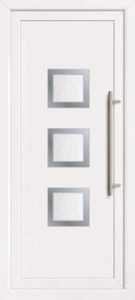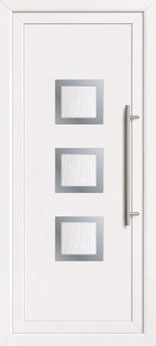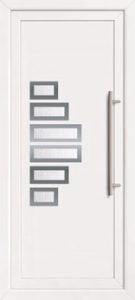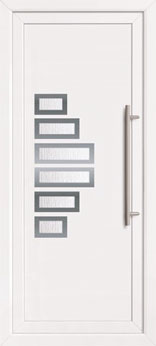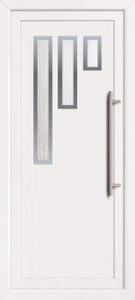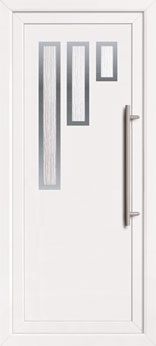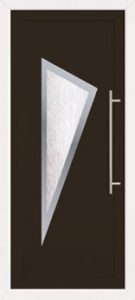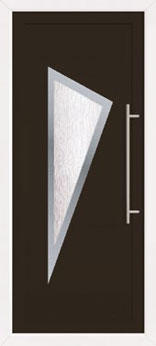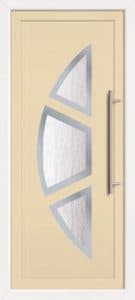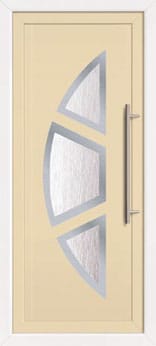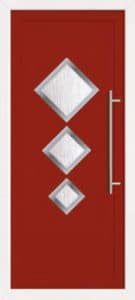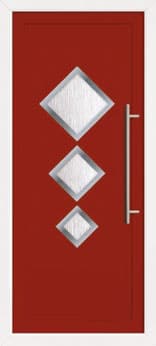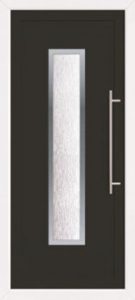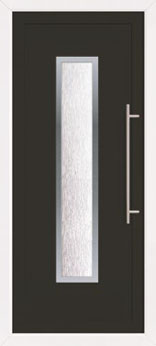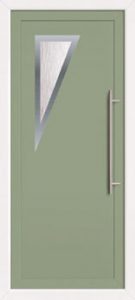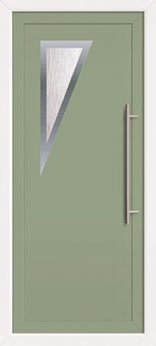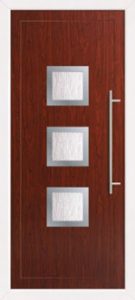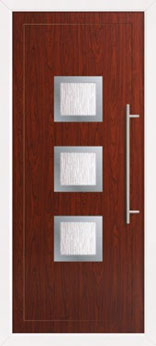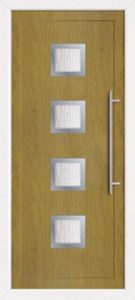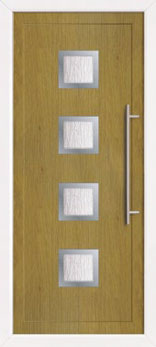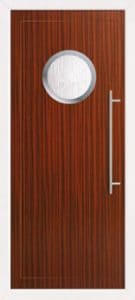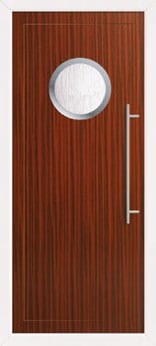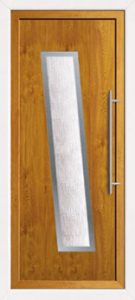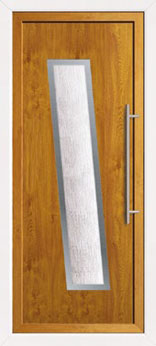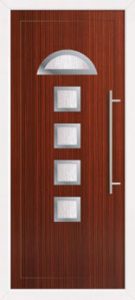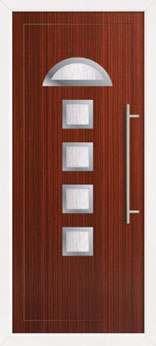 The Signature Collection offers a timeless classic design, quality PVC door. We supply and fit the clean and fresh uPVC panel designed doors that are perfect for modern or traditional homes. Explore the collection below.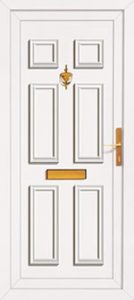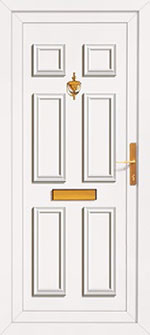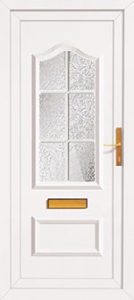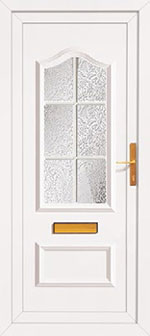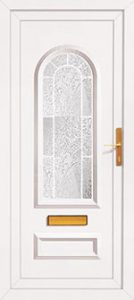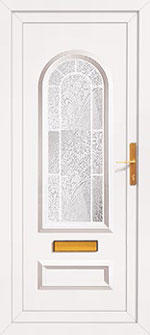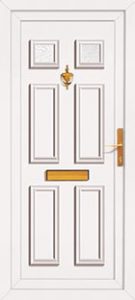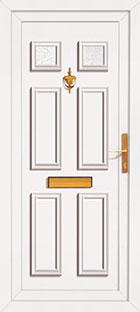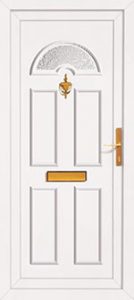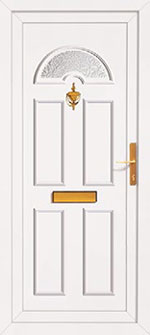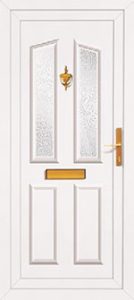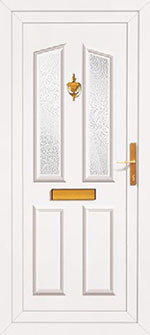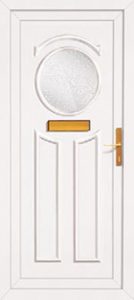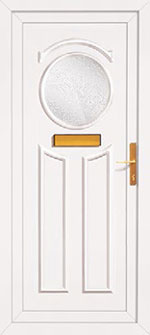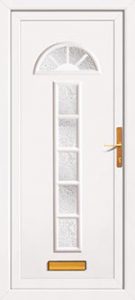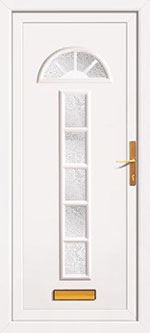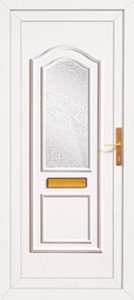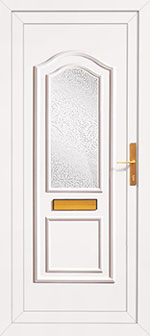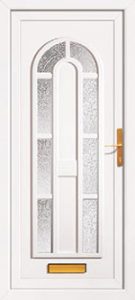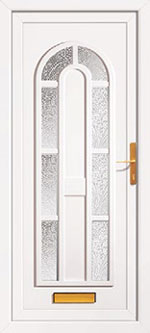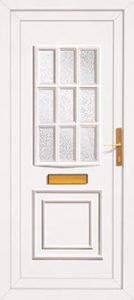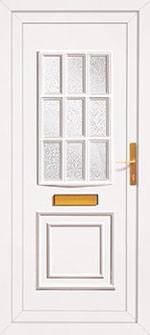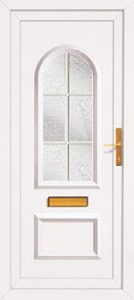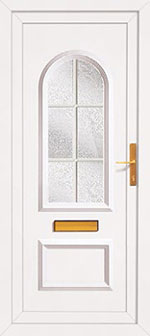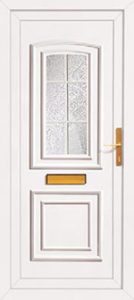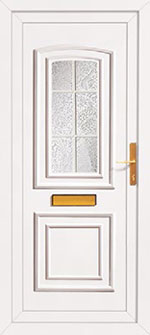 Explore the Traditional Collection of door uPVC panels, these feature vibrant, handmade lead and film designs while incorporating glass bevel elements that further enhance the aesthetic quality of the door.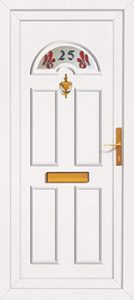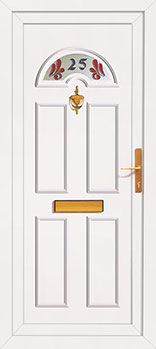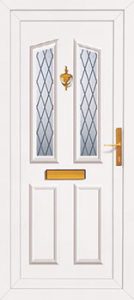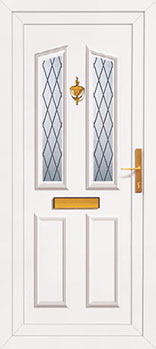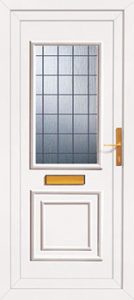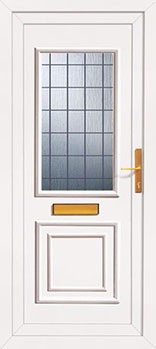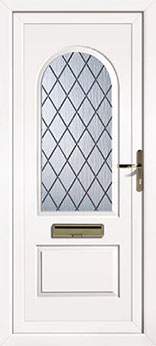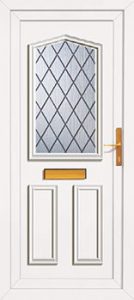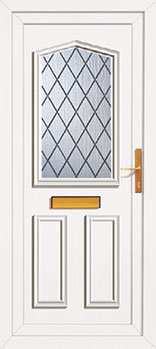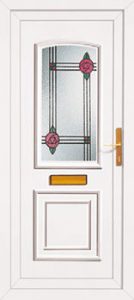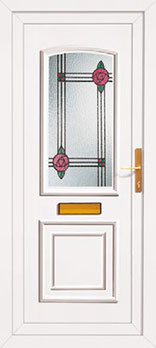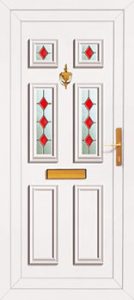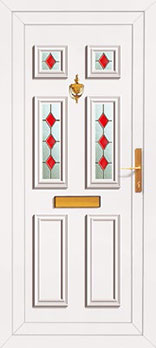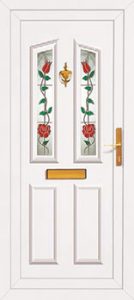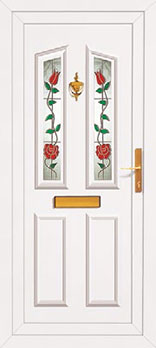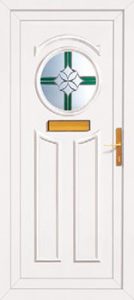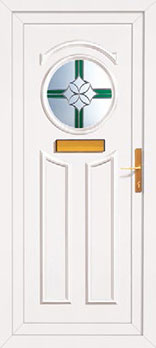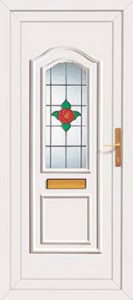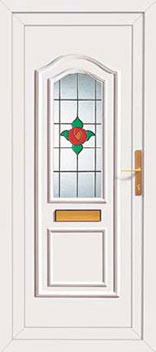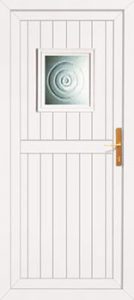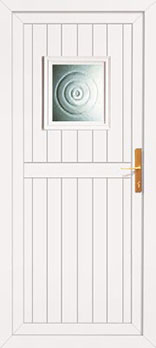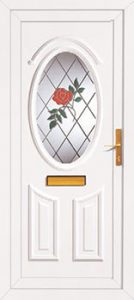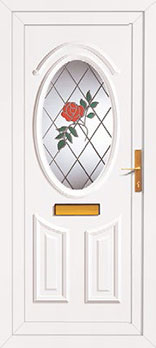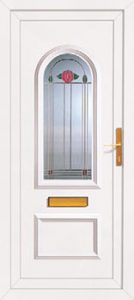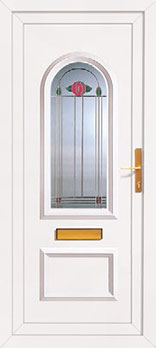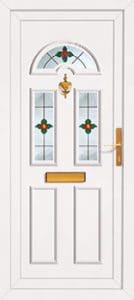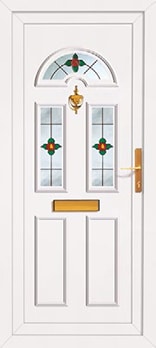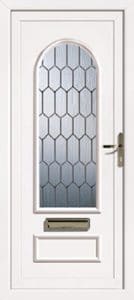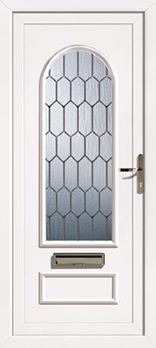 Examine our Inverted Door Collection, this is an impressive range of PVCu door panels that benefit from the inverted vacuum mould during manufacture. Furthermore, the profile shapes are inverted into the panel face as appose to protruding this offers a distinctive, recessed panel contour look to the finish.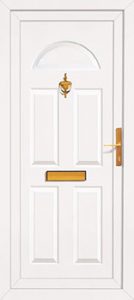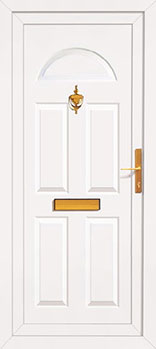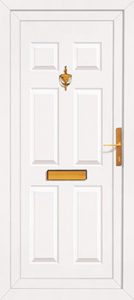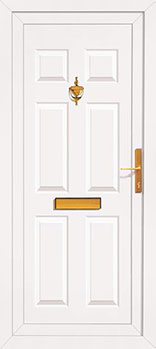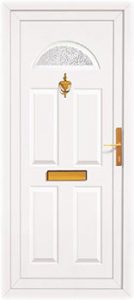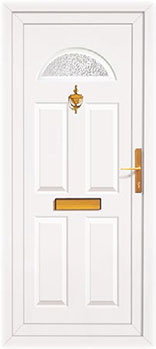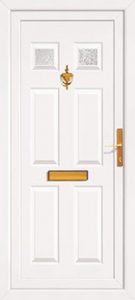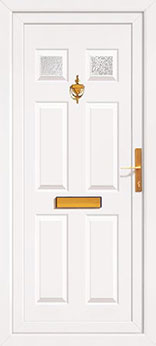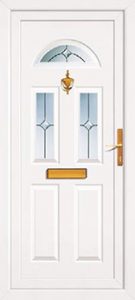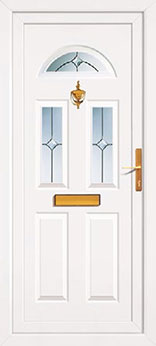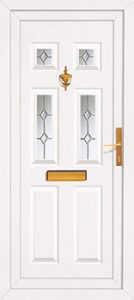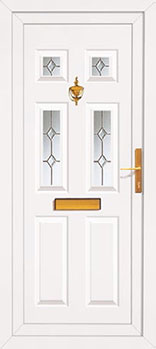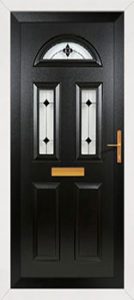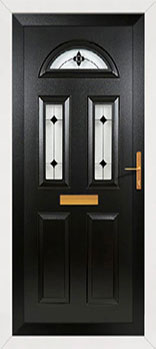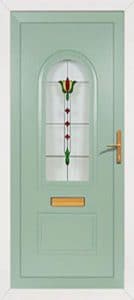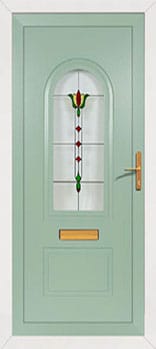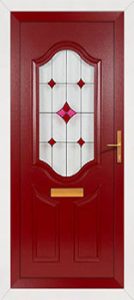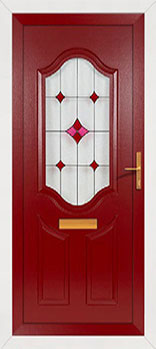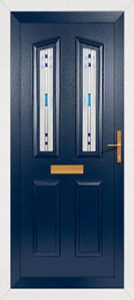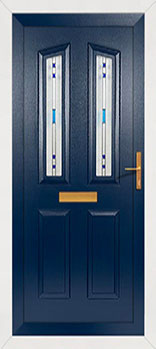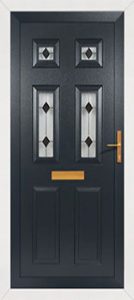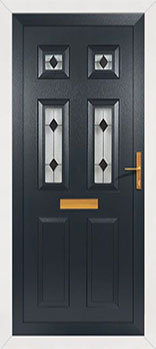 One of the uPVC door collections supplied by St Helens Windows is the Crystal Bevel Collection. The Crystal Bevel range incorporates a selection of crystal effect bevels. Furthermore, each bevel delivers a prism of light when the sun reaches it. Making the Crystal Bevel Collection a fabulous choice for brightly, sunlit entry hallways.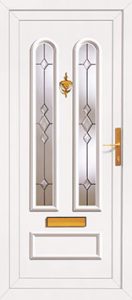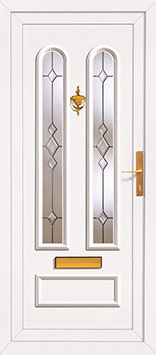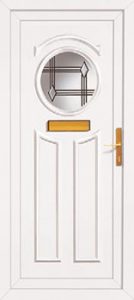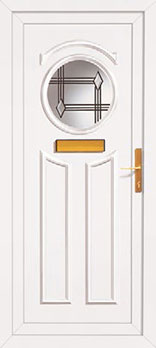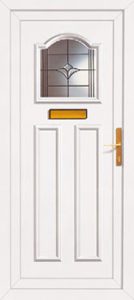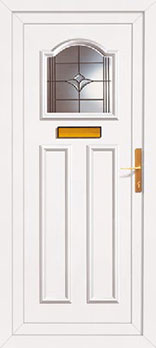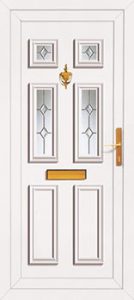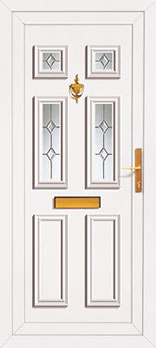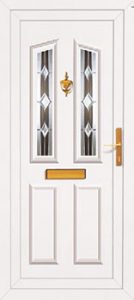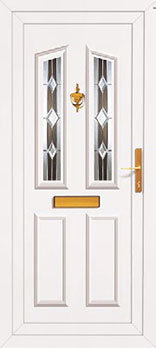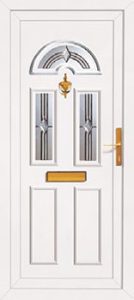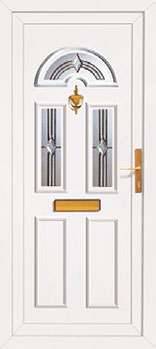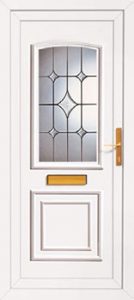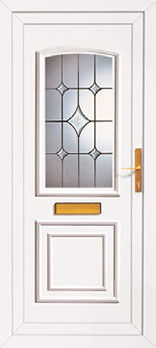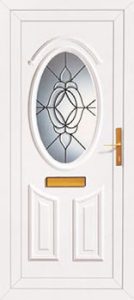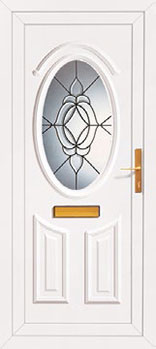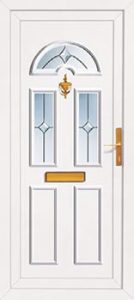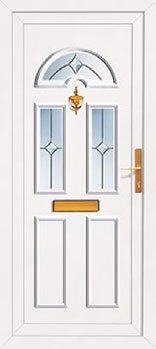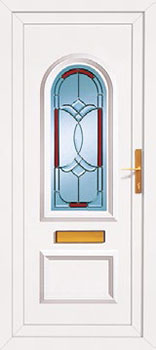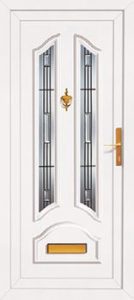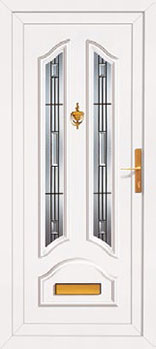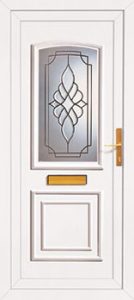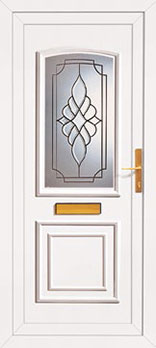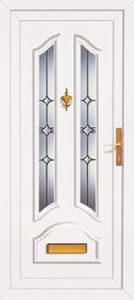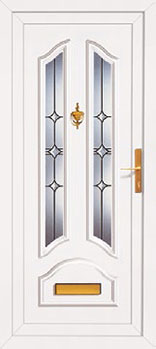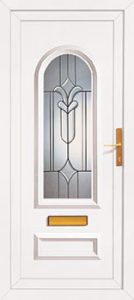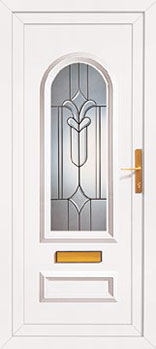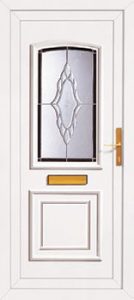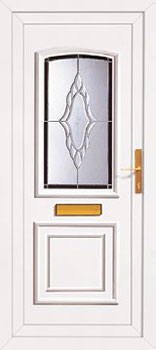 Search our Fusion Opaque selection of uPVC doors, this uPVC door collection is a linear door panel range that features a sleek, modern and sandblasted glass designs. Furthermore, the Fusion Opaque range is complimented and subtly accented with a range of Fusion glass designs.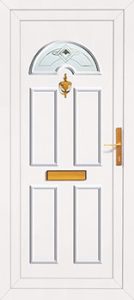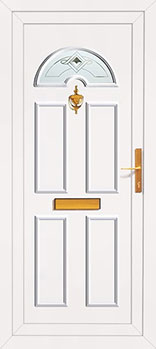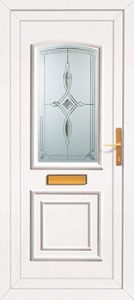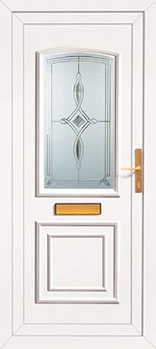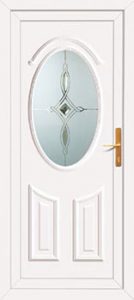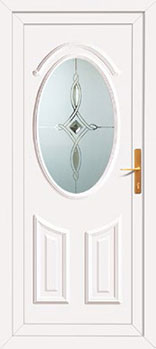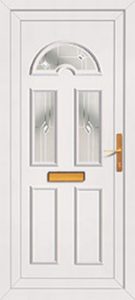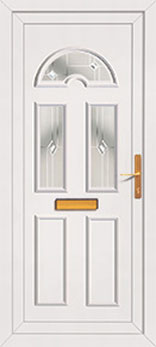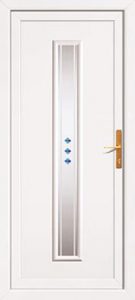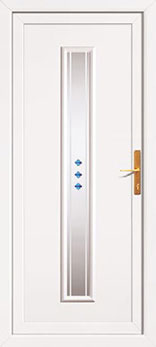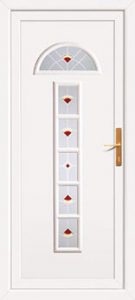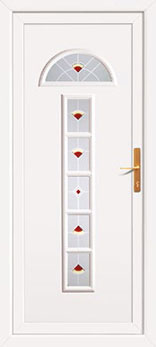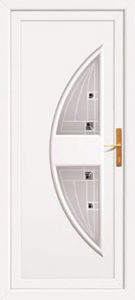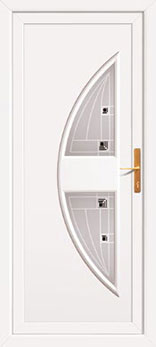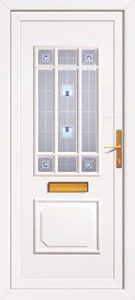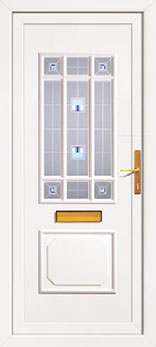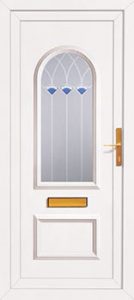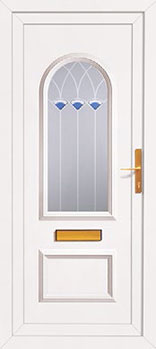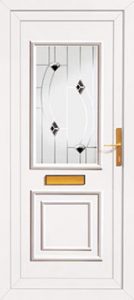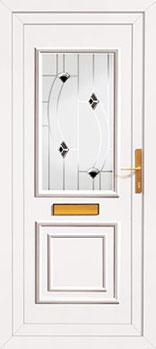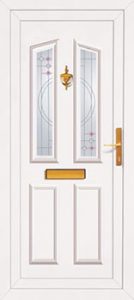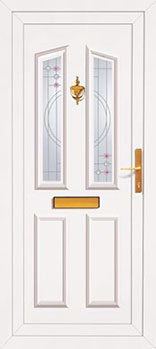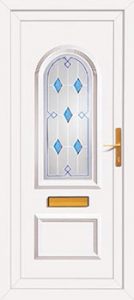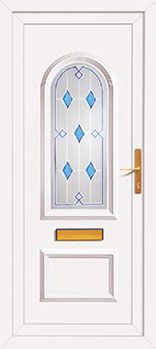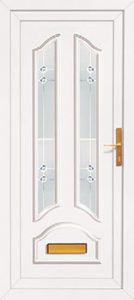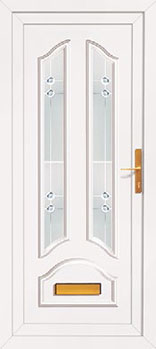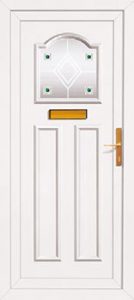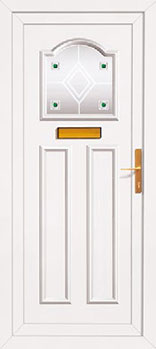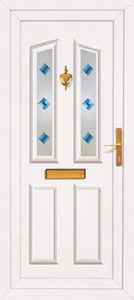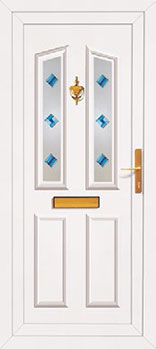 The Cadram Collection of uPVC doors is a fine line collection of panels that are glazed with a long-lasting detail that beautifully frames a range of coloured resin bevels. Furthermore, the classic panel door designs are ideal for the traditional home.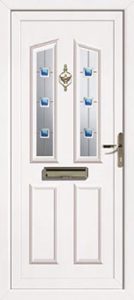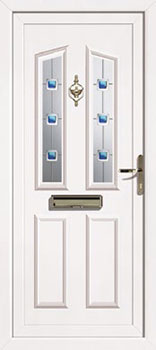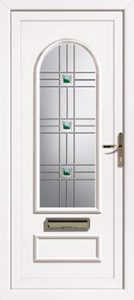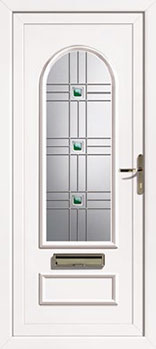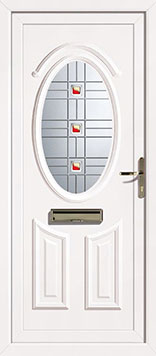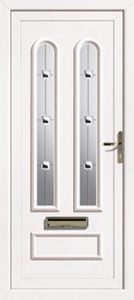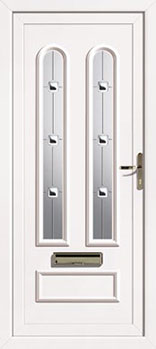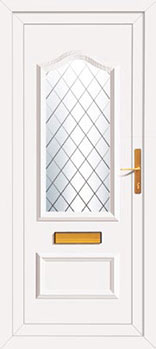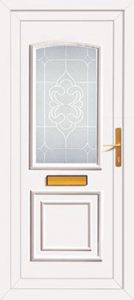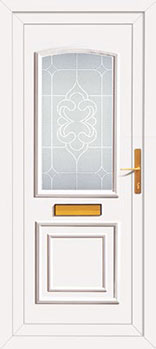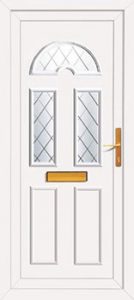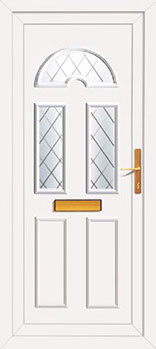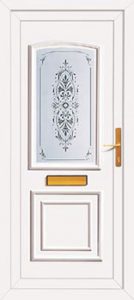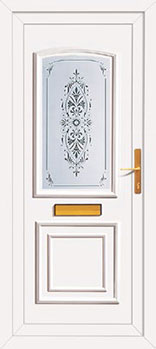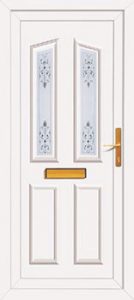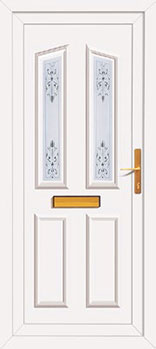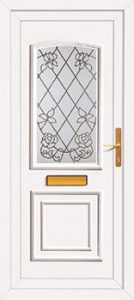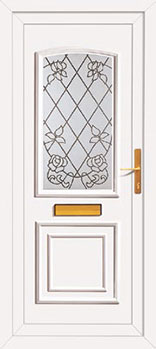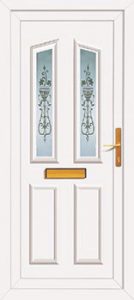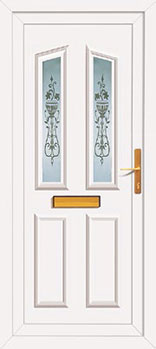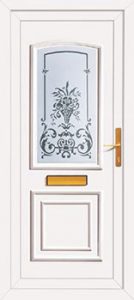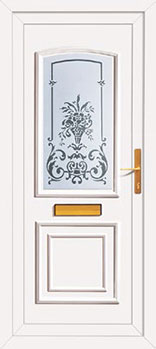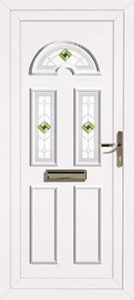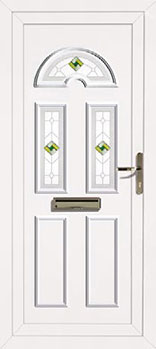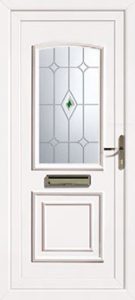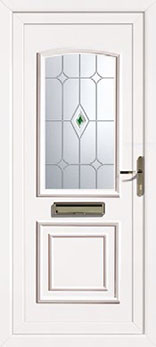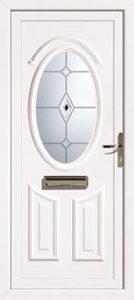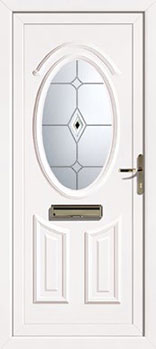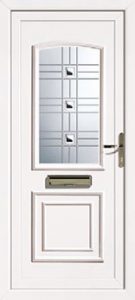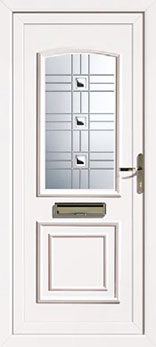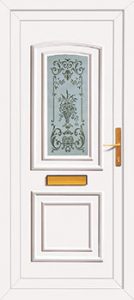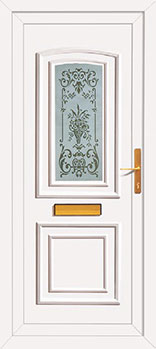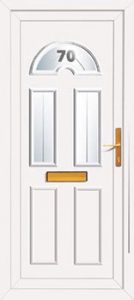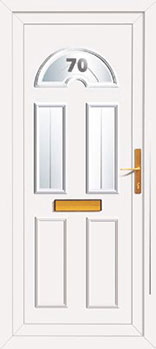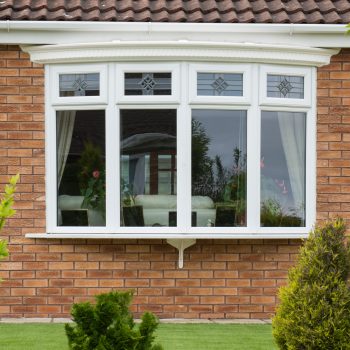 Bow windows provide a rounder styling than a bay window. These move away from your home, maximising your available area. Plus, our bow windows come in a mix of colours and styles ideal for you.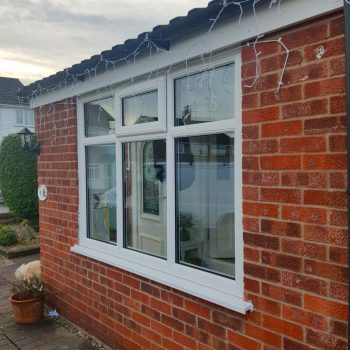 Our casement windows are one of the most popular window replacements in the UK. They are flat against the wall and offer a budget-friendly option for your A-rated energy-efficient window.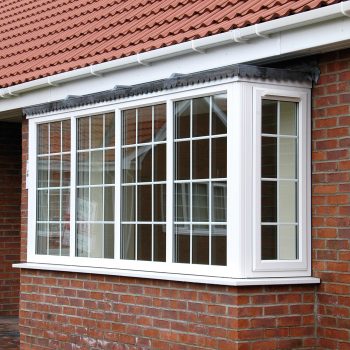 Georgian windows are an appealing alternative that adds stunning astragal bars. These windows are excellent if you are looking to keep the style of your home. Also, these are available in a variety of colours.
Start planning your future project