The Premium Solid Core Door Collection
Express style with a Solid Core door supplied and fitted by St Helens Windows. The Solid Core is a premium collection of popular front composite doors. Providing exceptional reliability, durability and performance with their uniquely engineered design, the Nordic wood used in these composite doors is the core of every Solid Core doors. These unique and specially designed composite doors use some of the most reliable materials available when it comes to modern doors. Furthermore, Solid Core doors are guaranteed to improve the energy-efficient levels, security, style and the overall look and feel of your home. As well as, various styles, designs and colours to choose from to match your property the Solid Core door provides a quality finish to your home. Utilising the deep Nordic pine core and an exterior structure, encased in a glass-reinforced plastic helps the door to endure all types of weather.
Solid Front Composite Doors
Superbly designed solid front doors, the premium collection is available in both classical or modern door designs. Engineered to be reliable and strong, they offer excellent performance. Exhibiting characteristics and high-performance levels for a door. 
The solid Nordic pine composite doors include a wide range of extras to choose from, for example, exclusive door handles, various colours, glazing choices, plus several more options. 
The Benefits
Variety of door designs and door colours

Constructed using solid Nordic pine

Encased in glass reinforced plastic

Weatherproofed doors

Higher-strength and performance

High standards of energy efficiency
Customised, Secure and Creative
The door uses premium glass, adding a unique style and allows natural light into your home. The correct glass will help to provide complete privacy to your home. 
Call 01744 611 203 and speak with a member of our team.
A Wide Variety Of Colours
Display your style through our premium colour range. Upgrade your door to an exceptional property feature. The Solid Core composite offers a wide selection of external styles in a broad range of colours with white interiors as standard. The illustrated variety of colours is available, giving you an idea of the colour range available.

Quality Cross-Bonded Veneers
The individual, cross bond structure of the door increases the lateral bending durability and stiffness of the panel. Plus with the solid Nordic pine centre and outer construction, all encased in glass-reinforced plastic.
Interested In A Quality Solid Core Composite?
Arrange An Appointment With One Of Our Team Members Today.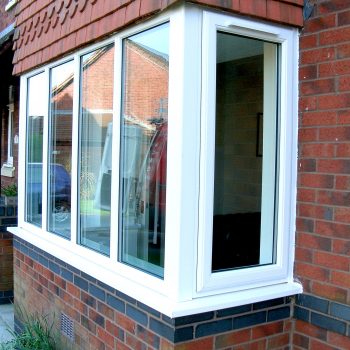 We offer a variety of double glazing to our customers. Our windows come in a choice of wood, Aluminium or PVC, and we can provide a range of colours and styles for your home.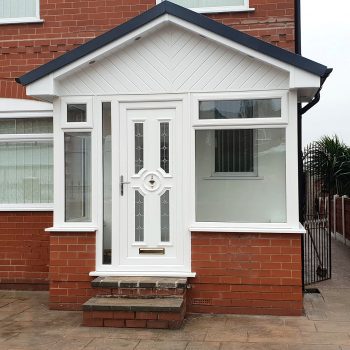 We provide a range of uPVC doors suitable for nearly any property. Our uPVC doors are energy-efficient and easy to maintain. Furthermore, we have a range of colours and styles to suit.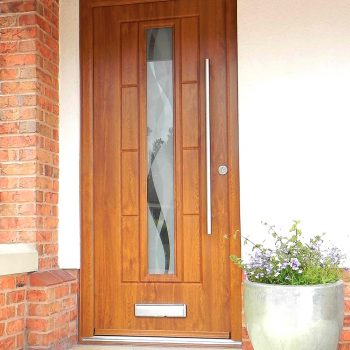 Our rock doors are one of the most reputable door choices for you. Plus, these doors can last up to thirty years. Our team are on hand to support with any questions you may have.