Open Plan Extension Ideas For You
Open plan extensions are a great way to add that extra living space to your home. However, You may be thinking of different ideas in which you can use your new open plan extension. We at St Helens Windows have come up with some great ideas for you to use for your new extension.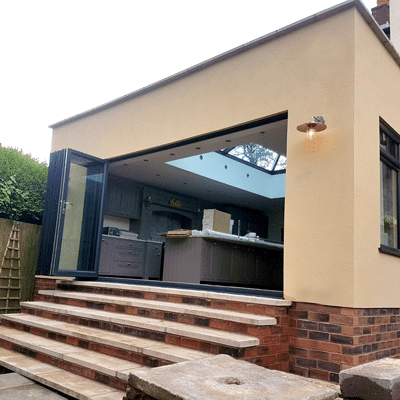 1. Open Planned Kitchen
Using your brand new open planned extension will give you plenty of room for a brand new kitchen. An open planned kitchen can provide you with a quick access from your living to the kitchen area. Furthermore, this can be a joint kitchen and dining area for when you have guests around. The kitchen is one of the most popular choices for an opened plan extension.
2. Dining Room
Looking to add that extra space for a table or somewhere to dine. Adding an opened planned extension to your home will help to provide the space needed for a dining room. Furthermore, this can also be joined up to your kitchen making it easier to get hot food on the table. A great way to spend time with family and friends over the Christmas period. The dining room is one of the most popular ideas for an open plan extension.
3. Lounge
Looking for extra space for your living room and lounge area. Why not add an opened plan extension which will open up your home and provide that extra space for a big living area. Furthermore, you can add more sofas, rugs, coffee tables, TV stands, and other accessories to your open space to make the most of it.
4. Man Cave & Games Room
How about using your brand new open planned extension as a place for the children to play with toys and games. Furthermore this could be used as your own personal space. Fill the open space with your favorite retro consoles, toy collections, pool tables, computers and other geeky accessories. Not only will it provide you will a space to relax and unwind but also it will look amazing to visitors and guests. Furthermore, keeping the whole family entertained other the holiday seasons.