Energy-Efficient White UPVC New Windows With Bay Style
Update the look of your home with a stunning set of new windows.
New windows are an excellent opportunity to improve the energy-efficiency of your home. Our VEKA frames combine with energy-efficient glazing to equip you with a high-quality result. Plus, we assemble all of our frames in our St Helens factory to give you a handcrafted window for your home.
The classic designs fit in with the majority of new and traditional homes. Plus, our new windows are robust and low-maintenance. That is why upgrading to uPVC or aluminium frames is a practical choice for you. Furthermore, our bay design stretches out from the wall, giving you a lovely view of the garden. That increases the space of your property, giving you a more relaxing living area. 
If you want to know more about any of our new windows, our team can answer any questions. Call us on 01744 611 203 to start your free 12-month quote.
Replacement Windows
The customer here chose a beautiful bay design on the front of the property. That can help to improve the energy-efficiency of the home and create a traditional look. Plus, the beautiful bay windows draw in natural light and creates a valuable living space in the property.
We manufacture and fit energy-efficient windows throughout the North West and unite the A-rated glass with the VEKA profile. That is why we have new windows to suit you.
Refurbish Your Home
If you have a different style in mind, we have a range of alternatives to suit you.
Bow: Bow windows give you a scenic picture of the outside and boost natural light. They are similar to a bay design with a rounder design.
Tilt And Turn: The tilt and turn window is a modern style and is easy to operate with a quick turn of a handle.
Casement: The casement window is a frequent choice for window replacement in the UK. They are thermally-efficient, sturdy and can reduce outside noise.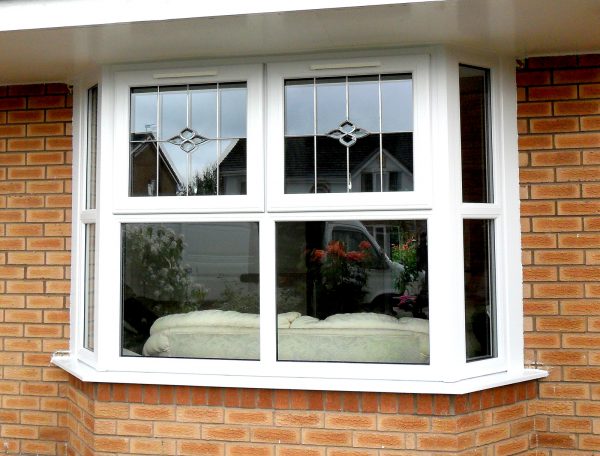 Traditional Window Styles
Get Inspired With A FREE Brochure
Choose from a range of new windows with our handy brochure. Furthermore, you can see our entire selection of glazing and support ideas. To get one of these essential guides, fill in the form below.
We are always trying to develop our customer relationships, so if you need help, call our team.
Get The Home Of Your Dreams With A Bay Window
Click to see our complete collection of bay windows and their benefits.