Bow Window With Double Glaze Glass And White UPVC Finish
Our stunning Double Glaze windows are an excellent option to improve the look and efficiency of your home.
Double Glaze Windows are one of the best ways to improve the energy-efficiency of your home. These windows come with A-rated glass aiming to provide you with a high-quality product. Plus, we manufacture our franes in-house, giving you a perfectly fitted window profile.
The stunning Double Glaze bow windows provide a classic style that suits most homes. Furthermore, these frames are low-maintenance and are remarkably durable. That is why a Double Glaze bow window is an ideal choice for you.
Finally, the bow style projects away from the wall, giving you a stunning view of the garden. That adds space to the property, allowing you a more spacious living area. 
If you want to upgrade to our Double Glaze Windows and have any questions, our team are happy to help. Call us on 01744 611 203 and get started on your free quote.
Replace Your Window
The bow window here aims to save space and enhance the natural light in the property. Plus, the white uPVC fits in with the customers existing roofline products and stands out against the stylish brickwork. To complete the design, the customer chose to have two standard opening windows at either end of the bow. That is why this versatile design is an excellent choice for your home.
We manufacture our window frames in the North West and combine energy-efficient double glazing with the stunning VEKA profile. That in combination with our expert fitters gives you one of the best window profiles on the market.
Stylish Window Designs
If Double Glaze Windows isn't your style, we have a few window designs that could suit you. 
Bay: Bay windows enable you to experience the outside and improve the volume of natural light. They are similar to a bow window with a squarer appearance.
Tilt And Turn: The tilt and turn window has more convenient access inside and outside with a smart turn of a handle, offering a unique inward opening system.
Casement: The casement window design is a traditional choice for window replacement in the UK. They are energy-efficient, secure and stylish windows.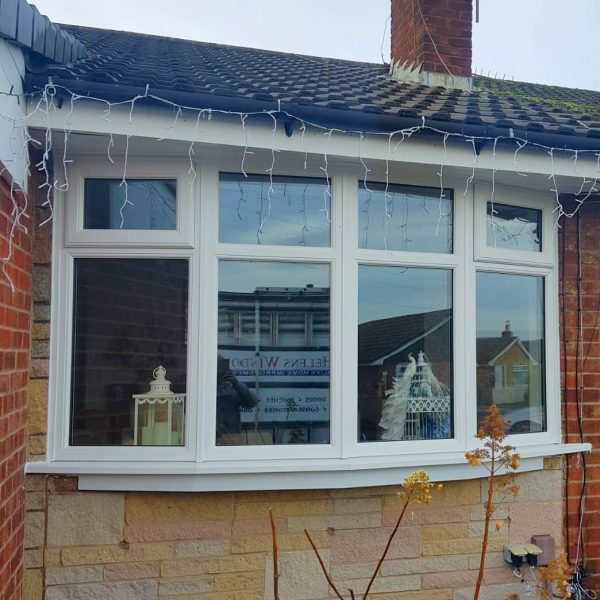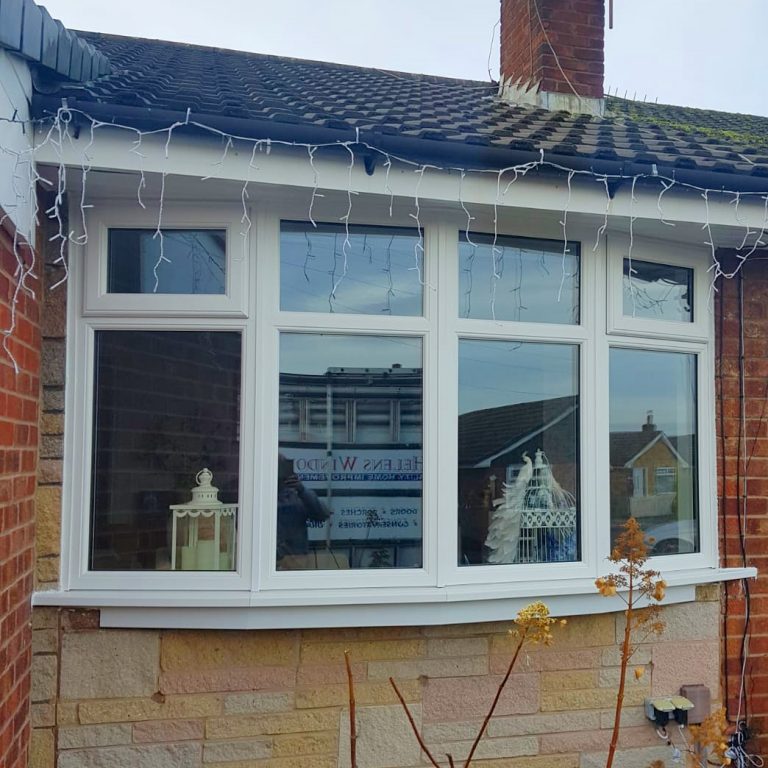 Double Glaze Your Home With Our FREE Brochure
Make your home more efficient with a Double Glaze Window. If you want to see our complete window collection, check out our free brochure. To get one of these practical guides, fill in your details below.
Ultimately, we are always trying to develop our customer relations, so if you have any queries, call our experts.
Get The Home Of Your Dreams With New Bow Windows
Click to see our complete collection of bow windows and their benefits.