Oak Brown Doors And Windows With Grey Fitted Frames
Design your home from start to finish with our doors and windows.
With nearly three decades of expertise, our doors and windows are one of the best choices for renewing your home. Our strong frames combine with A-rated glazing to present you with a top-quality product. Plus, we create our window frames in-house, supplying you with a high-quality profile.
Our doors and windows are versatile and aim to suit the majority of homes. Plus, our doors and windows are robust and easy to manage. That is why updating the front of your home is a cost-effective choice for you. The stylish designs give you an eye-catching aesthetic to the front or back of your property. Therefore, giving you that much-needed kerb-appeal.
If you want to know more about our doors and windows, we have a team to help. Call us on 01744 611 203, and we can answer any questions you may have.
Efficient Windows And Doors
The customer here chose to fully re-style the front of their property. They preferred an oak brown appearance with anthracite grey frames. Therefore, creating a modern look with the benefits of high-quality energy-efficiency. Furthermore, the combination of oak brown and RAL 7016 creates a contemporary style that will last.
All of the windows we provide are A-rated, and we combine the energy-efficient glass with the VEKA profile. That, in combination with our robust doors, gives you the home you have always wanted.
Fashionable Window Ideas
If you are unsure which doors and windows go together, we have a broad selection of choices.
Bay: Bay windows give you an impressive view of the garden and enhance natural light. They are similar to a bow design with a square shape.
Tilt And Turn: The tilt and turn window is unique and is accessible to operate indoors with a smart turn of a handle.
Casement: The casement design is a conventional choice for window replacement in the UK. They are thermally-efficient, firm and can help decrease noise pollution.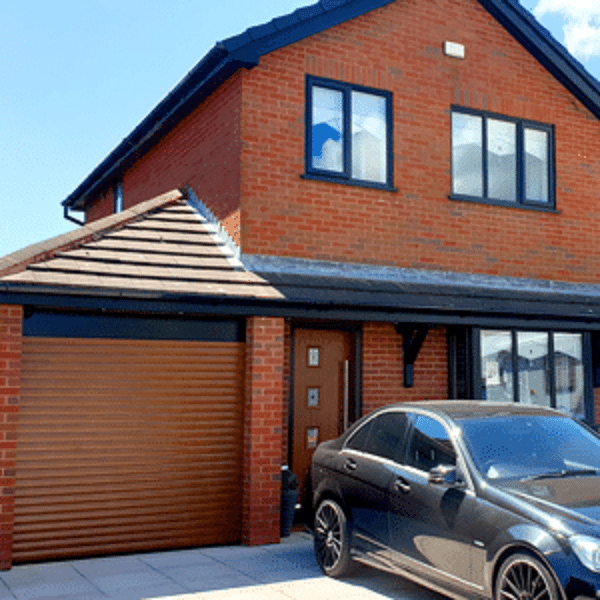 What About These Window Styles
See Our Brochure For More Details
Design the perfect home with our beautiful doors and windows. If you want inspiration for your home, check out our brochure. Fill in the form below, and we will get back to you with this helpful guide.
Finally, we are always aiming to grow our customer relations, so if you have any renovation projects, call our team.
Get The Home Of Your Dreams With Our Home Improvements
Click to see our complete collection of doors and their benefits.