Choosing The Right Door for Your Personality
What Your Door Says About Your Personality.
Decisions we make in life show others the type of person we are. We give away our personality traits without even knowing it. These can be from the way we dress to the way we style our homes. It gives others a glimpse into our minds. Your front door colour choice and style can also tell things about you.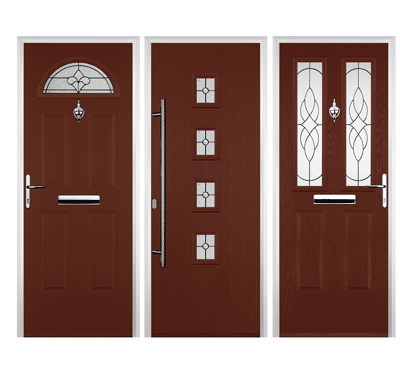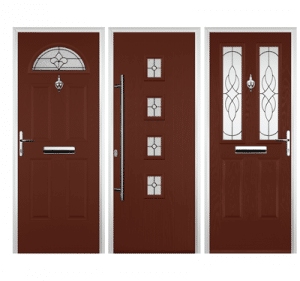 Brown Doors.
Brown doors or natural wood looking doors give a nice warm welcome to your home. You are a representation of mother nature and like to help all creatures small and big. Flowers and plants blossom in and outside of your home. You may even have a family pet.
Your garden is will more than likely have an insect hotel in one of the corners or a bird feeder hanging from a wall or a tree.
People who have brown doors tend to be warm, reliable and stable. You enjoy the private quiet life. Even though you enjoy the private life it doesn't mean that you are not family orientated.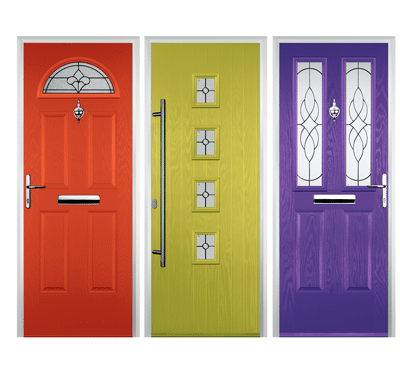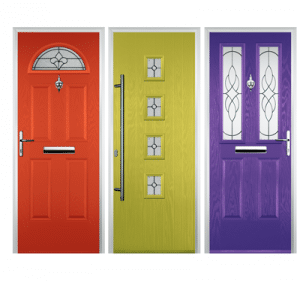 Coloured Doors.
With a bright coloured door, you put yourself out there. A bright door represents you as being vibrant and an outgoing person. You will more than likely be creative and you welcome all guests with open arms. You are a morning person, getting up as early as possible to watch the sunrise.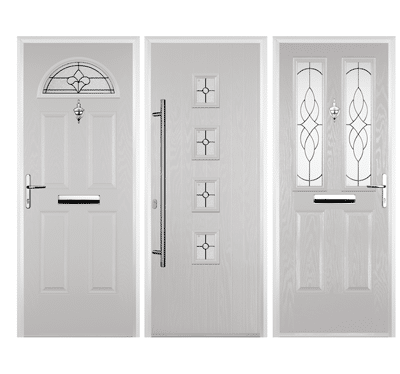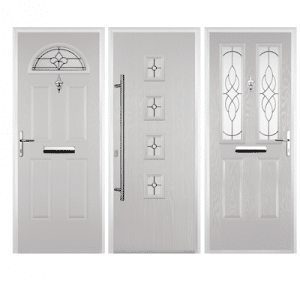 White Doors.
White doors are clinical and clean, there are not many dramas in your life. You tend to keep things in the right place, no junk or clutter. Your house is clean and there are no signs of cobwebs. Being organised is the main key to looking after your home.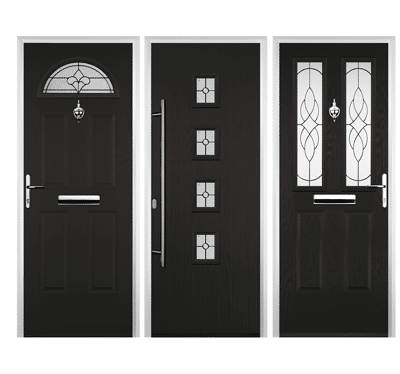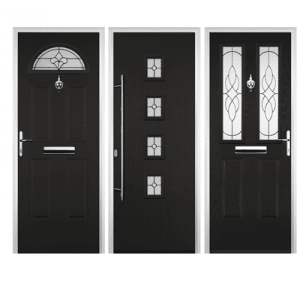 Black Doors.
Like the number 10 at Downing Street, this is a home that is in order and control. It shows power, wealth, sophistication and authority. You are an individual with lots of experiences and a good grip on life. Black doors are stylish and elegant, they leave plenty of room for dealing with more important things in life. A black door will also give you the option to accessorise your home and door.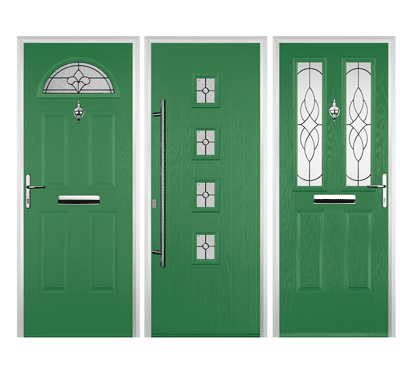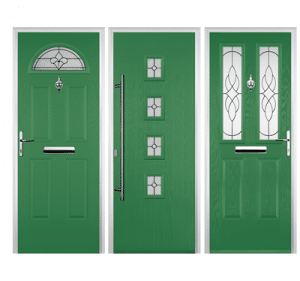 Green Doors.
Having a green door signifies you are ambitious and continually try to be better with yourself, friends and family. Because of these you will probably good with saving money, taking care that your family has everything it needs. You also may have some values like removing shoes before entering the home. Eating dinner around the table in the evening, and family days out are always on the topic.
You are more likely a person who loves the colourful season of autumn. Warm nights in with comforting food along with family and friends. You are a person of nature, you choose to blend in rather than stand out amongst others.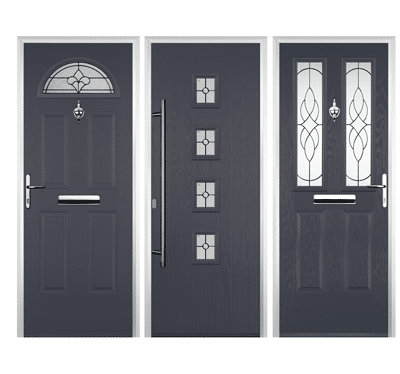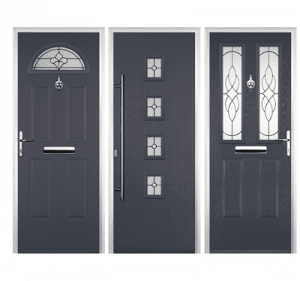 Grey Doors.
You will more than likely think hard about getting a grey door whether it is in your mind or your partner's mind. You are sophisticated and smart, keeping up with the latest styles and trends.
Your home is more than likely very stylish inside. While family and friends know that if they come round for an evening they will have a great time.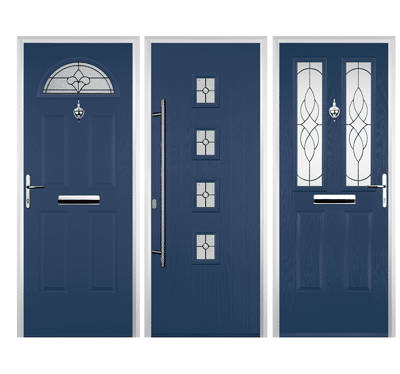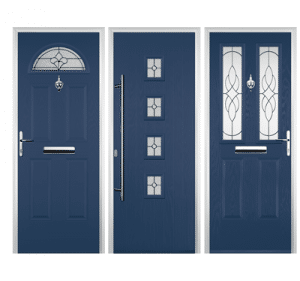 Dark Blue Doors.
Dark blue doors are very common so you are more than likely a traditional person, enjoying the company of family and very caring. You are pretty nostalgic and have pictures and photos of the family all around your home. Along with family heirlooms that have been passed down over the years, these are usually displayed on wooden furniture.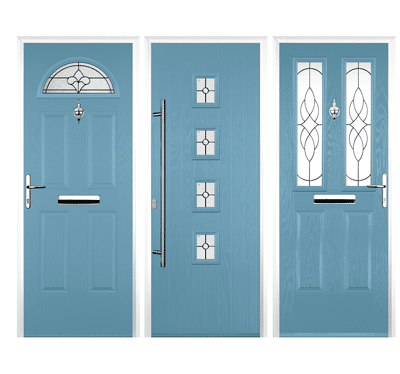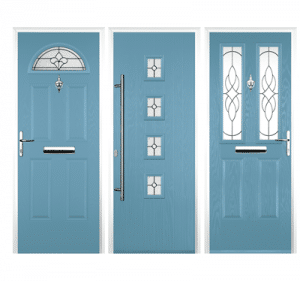 Light Blue Doors.
Light blue front doors mean you are probably a relaxed and calm person. Most of all it is close to the colour of the sea, so more than likely you like to be at the beach when on vacation. Finally, you will probably like your home to be very light and love bringing the outdoors inside. Hence your home is peaceful and you are a person who is true to themselves.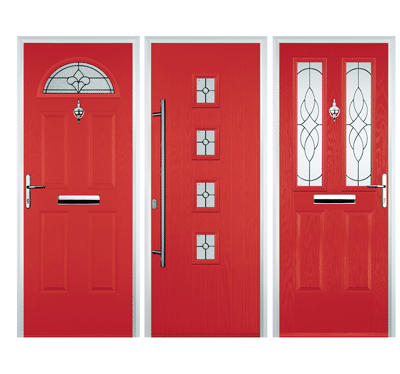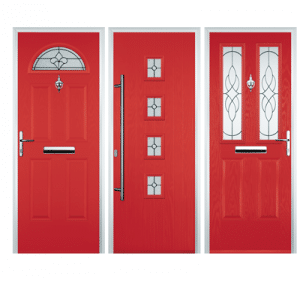 Red Doors.
A red door you are possibly a traditional person, you love to be the centre of attention and entertain friends and family. As a person, you like to be the host for parties and events, a very passionate person. Therefore will more than likely to have a very stylish and polished home decor. As a result, you may also like to get out into the garden and do a spot of gardening.