Luxury Modern And Traditional Orangeries
Traditional and modern Orangeries can add extended living space to your property. The modern orangery extension is a fine combination of brick pillars and glass. Furthermore, orangeries are perfect for producing a luxury additional room. Maybe create that family space or a quiet area perfect for the individual. 
Orangeries can be designed especially for your property. Furthermore, at St Helens Windows we have built a large variety of orangeries over the last few decades. Plus all the Orangeries we produce should add a new comfortable look at several homes, particularly when accompanied by a high-end lantern roof. The fashionable lantern roofs are the perfect companion for your new orangery. 
Incorporate indulgence with convenience, choose an orangery from St Helens Windows. We manufacture luxury lantern orangeries and produce tailored orangery extension for you.
What are Orangeries?
Orangeries are historical buildings created during the Italian Renaissance period, dating back to the early 1700s. During this time orangeries were used as a symbol of importance. An Orangery was formerly garden buildings designed and used for wintering plants and orange trees. Nowadays, orangeries benefit from a unique combination of large vertical windows and brick pillars and are more commonly used as anything from an orangery kitchen extension to a function room orangery for parties and events. Furthermore, the orangery lantern roof offers a great feature at parties.
We are happy to help when it comes to creating the perfect orangery extension for your existing or new home. If you have an orangery design in mind our expert team will assist you in every phase of planning the perfect extra orangery room for your property.
Choosing The Best Windows And Doors For Orangeries
Our company manufactures high-quality energy-efficient uPVC windows and aluminium windows which are a perfect addition to any dream orangeries. Including our specific large windows, the light will flood into your brand new orangery.
All our in-house manufactured windows are available in both double glazing or triple glazing. A+ Rated energy-efficient windows can help you to save money on energy bills and bring down heat loss. When it comes to choosing the right door for orangeries, we have many different stylish doors for you to choose. These doors include Bi-Fold doors, French doors or Patio doors, all allowing you to feel the benefits of orangeries and opening your orangery up to your garden.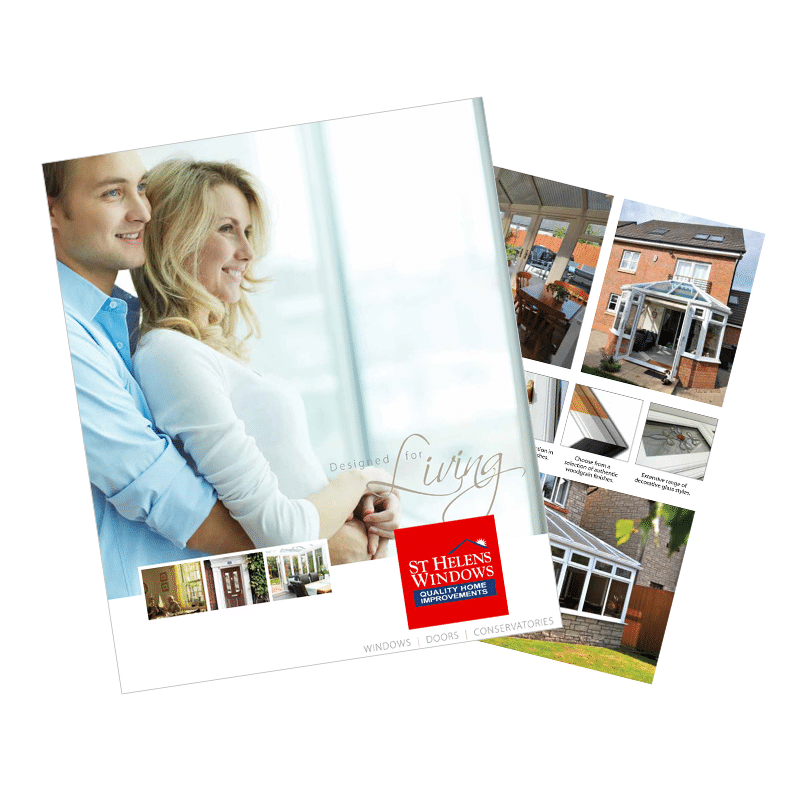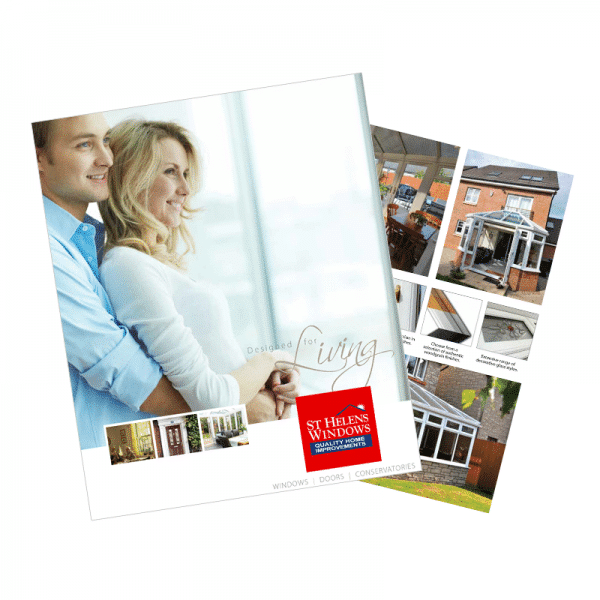 Request a FREE Orangery Brochure online…
Need inspiration? Choose the perfect orangery for your dream home with our FREE Orangery Brochure. Add your name and email below and we will send you our brochure. Full of double glazing inspirational ideas that will bring your home to life.
Orangeries, Not Your Typical Extension
A Lantern Orangery is not the typical home extension. The brick and glass ratio in orangeries make them one of the favourite living spaces for most homes. Our orangery team will support you through every step of an orangery build, helping you to create your dream orangery. 
Lantern orangeries can accommodate a new kitchen area, a family sitting room, a spacious dining room or sometimes create a playroom, orangeries truly are this versatile. Choose the type of uPVC window frame or aluminium frame you want and in what colour, the choices for the look, feel and final design of an orangery extension ideas can be endless.
All of our orangeries can be bespoke and tailored to the customer's requirements and personal ideas. Leading you through all the options from start to finish, such as orangery frame design and styles, orangery roof choices, colour and shape, the type of finish features and final configuration.
We build, shape and stylise bespoke orangeries to suit your needs. A lantern orangery may be subject to Building Regulations and Planning Permission. 
If you have any questions, call us on 01744 611 203 and speak with a member of our team to discuss orangeries.
Ready To Make The Next Step With An Orangery?
Book Your Appointment Today And Save Up To 30% Off A New Bespoke Orangery…
Orangery Costs?
What is the orangery costs? Lantern orangeries, unlike a full-extension, is sometimes a more cost-effective option. A new orangery trend is converting an existing garage or old extension to an orangery. Orangeries for bungalows and semi-detached homes are also much more energy-efficient and sometimes better looking than a standard conservatory. Additionally, lantern orangeries offer a more decorative option to conservatories.
Interested In Orangeries? Discuss Your Requirements.
Book a FREE appointment to discuss your Orangery needs – Send us your preferred day and time online today.
Start planning your future project