Roof lanterns make a great addition to any home. Roof lanterns can also increase the value of your property. However, you may be asking yourself what is a roof lantern?
Roof lanterns are a Gabel shaped glass roof that can be found installed on orangery roofs and other extensions. Designed to allow as much natural light into your property. In some cases, a smaller roof lantern may look like a skylight and can be confused for skylights. However, it is the gable shape of a lantern roof that gives it away. Designed and built to allow maximum natural light into your property.
This is what a lantern roof looks like: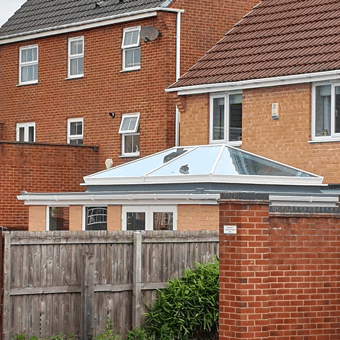 What are the Benefits of a Lantern Roof?
To understand the full range of benefits provided by a lantern roof. You have to take into account where the orangery with a lantern roof or extension will be installed on your home. For the most natural light, you want your orangery or extension facing the sun. This will provide your orangery or extension with hours of natural daylight. Here are some benefits to a lantern roof.
Warm in the winter.
Cool in the summer.
Energy Efficient.
Aesthetic Pleasing.
Allow's more light to enter your home.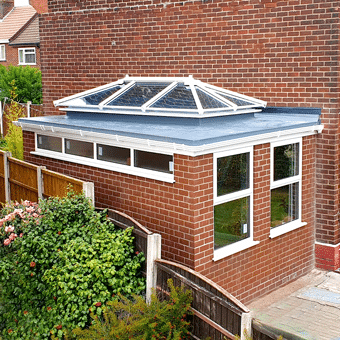 The great thing about lantern glass roofs is they are great at illuminating rooms during daylight hours. Not only do they brighten up the room, but they can also make it feel more spacious. When light flows into a room, people will describe the room as feeling more airy and bigger. This is a perfect way to make a tight cramped room feel more spacious and enjoyable.
If your current room has overhead electrical lighting and you use a lot of electricity. Then adding a lantern roof can pay for itself over time. This is because you will save money on electric bills from the natural light provided by a lantern roof. With a glass lantern roof, you will never need to use the overhead lighting in the room during daylight hours.
Not only are lantern roofs good during the day. But you can relax in your new orangery during the night watching the stars from your lantern glass roof from the comfort of your home.
For more information on glass lantern roofs contact one of our home improvements today on 01744 611203