The Buyers Guide for Bathroom Windows
Bathroom windows come in a wide range of designs and styles. Choosing the right style window for your bathroom can be difficult. When it comes to choosing a new bathroom window it is important to choose a design or style that reflects your personality. However, you would want something that doesn't just look good but is also durable and efficient. You need a window that can handle condensation and excess steam from baths and showers.
Here at St Helens Windows, we are here to help you make an easy decision. We have put together some ideas and guides on bathroom windows.
Our Buyers Guide for Bathroom Windows
Below are listed our ideas and guides on choosing your bathroom windows as well as tips and tricks. Information on bathroom blinds, window tiles, curtains and styling your bathroom window sills to suit your new bathroom windows plus more.
Furthermore, we put together helpful information for bathroom styles and ideas. Some of these ideas you might have never thought of. For an in-depth look at styles, decorative tips and traditional styles carry on reading for our know-how DIY tips.
Curtains or Blinds? – Bathroom Windows
Are you looking to update your bathroom?. Installing new curtains or blinds can help to keep your shower room looking fresh. However, which one is better to use the curtains or blinds?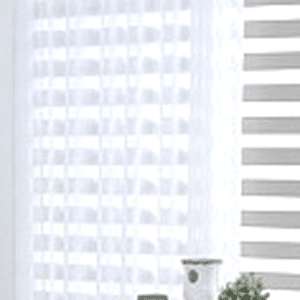 1. Bathroom Window Blinds
Blinds are one of the most popular choices for windows in any room of your home. They look great and hardly need any maintenance compared to curtains. Furthermore, they look much more company and neater compared to curtains. Roller blinds make a great choice for bathroom windows. They make a practical choice as they are tidy, neat and available in a wide range of colours and fabrics. These are perfect for hot and steamy shower rooms and bathrooms. Furthermore, roller blinds can be customized in a wide range of different styles and patterns to suit your bathroom decor. Venetian blinds and wooden blinds are also a good choice for modern bathrooms. Because of the moisture-resistant in the blinds, they won't spoil or damage your bathroom. As always the vertical blind slats will look sleek and tidy.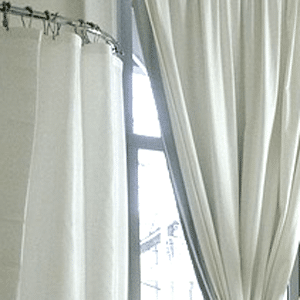 2. Bathroom Window Curtains
We all know curtains are a stylish alternative to blinds. A lot of homeowners don't tend to think about using them in the bathroom. They can be a great addition to a large amount of space. Curtains, of course, come in a wide range of different fabrics and colours. This means that its always easy to find curtains that would suit your bathroom interior. Window shades, cafe, curtains, floor-length curtains, and valances are some of the most popular choices for bathroom windows. Add a PVC coating to your curtains to ensure they stay damp-free. Avoid using linen and cotton curtains as these can soak up the moisture in the air and damage the fabric. Blinds are the most popular option for bathrooms. However, if you want something with more style and colour curtains are the way to go.
Best Ways To Dress Your Bathroom Windowsill
When it comes to redecorating your bathroom please never forget to do the windowsills. Windowsills in your home are a good space for natural light. Furthermore, you can create a beautifully designed windowsill as a feature for your bathroom. However, if you are struggling for ideas then we have some decorative ideas, and guides to help with your windowsills.
1. Pick your Colours Wisely
Windowsills as we know them, come in a wide range of sizes. This is how you can use the space provided by your windowsill if its small or large. If you have a windowsill that is small, its best practise using light colours such as white and pale colours. These will keep the small windowsill looking fresh and clean. As well as, maximising the space you have with light. If you have a bigger bathroom windowsill you can be creative and add some zingy colours. Adding vases of slowers, glass bottles, and other pieces to your windowsill with giving it a more modern look. Tap into your creativity by using a wide range of colours and enjoy the natural light illuminating your window display.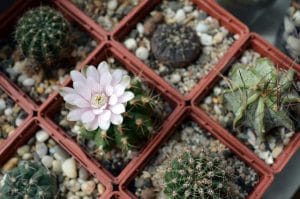 2. Add Greenery Using Plants
Flowers and plants are great in any space in our homes, but even better in the bathroom. Plants such as bamboo, aloe vera and philodendron thrive in bathrooms. They can create a much more calming environment where you can chill out and relax. You could further add to the plant rage by trying out some smaller plants. Such as cactus, in a wide range of pots or jars will add a nice touch. Adding fresh flowers to your bathroom window sill will make your shower room look more beautiful and romantic.
3. Make a Storage Place
Have you ever noticed that large windowsills can create a great storage space?. If you have a lot of room on your windowsill this is great for boxes to store household items, lines and cosmetic items. You could add more colour to your windowsill by adding coloured towels to the empty space. If your windowsill is lacking space why not place a storage unit underneath your window. Can be used for some extra storage space.
4. Make a relaxing atmosphere
A bathroom is a great place for us to unwind and relax at the end of the busy workday. Your windowsill can be a happy place to create a calm ambience. By using scented candles can help your windowsill look warm and cosy, which will help to make you relax. Pair the scented candles with a nice hot bubble bath for the ultimate in comfort. However, if your windowsill is really big you could use a diming light which will help to create a homely and cosy bathroom.
For more information on bathroom windows for your home. Why not give our home improvement advisors a call today on 01744 611203 for a free quotation.